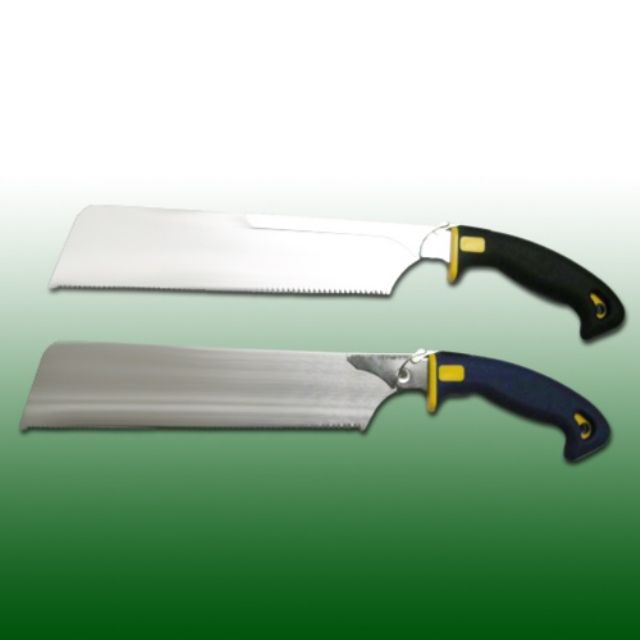 Sample of King Jaws' high-quality handsaws.
Since its establishment in 1986 in Changhua County, central Taiwan, King Jaws Metal Co., Ltd. has been dedicated to manufacturing a variety of saws and marketed them under the "King Jaws" own brand.
The company manufactures a wide range of saws, including hand saws, drywall saws, butcher saws, hole saws, back saws, slitting saws, bow saws, coping saws, pruning saws, wallboard saws, PVC pipe saws and saw sets.
King Jaws is proud of its R&D capability, consistently working to upgrade functions of saws. All of the company's saws feature ergonomic grips that are made of acrylonitrile butadiene styrene (ABS), plastic and thermal plastic rubber (TPR), and adopt high-grade steel, like HK5 steel, as material for blades. Furthermore, the company's products have all passed GS and VPA poisonous-material tests and are compliant with RoHS criteria.
The company has launched a new model, featuring a light-emitting diode (LED) bulb that is movable and provides enough light for users to work in the night or dark places. The innovative saw has been patented in many countries. 
King Jaws Metal Co., Ltd.
No. 50, Lane 186, Sunghuai Rd., Tastun Hsiang, Changhua County, Taiwan
Tel: 886-4-852-8527
Fax: 886-4-852-6553
Email: sp889@ms36.hinet.net
Website: www.saw.com.tw