Fully-booked exhibition will see more foreign exhibitors from different countries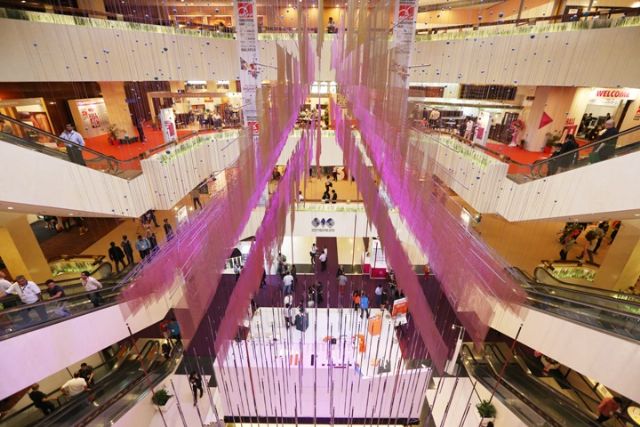 MIFF 2017 will take place at Putra World Trade Centre (PWTC) and MATRADE Exhibition and Convention Centre (MECC) (photo courtesy of show organizer).
Less than two months away, Malaysian International Furniture Fair (MIFF) 2017, scheduled March 8-11 and organized by UBM Malaysia, is set to impress visitors and buyers with a greater variety of new and innovative products by furniture suppliers from all over the world.
The 23rd MIFF, to take place at Putra World Trade Centre (PWTC) and MATRADE Exhibition and Convention Centre (MECC), obviously remains a big hit among others with insiders in the global furniture industry, for its available booths are fully booked as usual, while the number of pre-registered visitors for the four-day event continues to mount day by day.
After posting record US$908 million sales in 2016, the trade fair, which will host 500 exhibitors, including those in four national halls set up on the showground, and attract an estimated 20,000 buyers from 140 countries and regions this year, is believed to be rounded off with more encouraging results.   
MIFF 2017 continues to benefit from the cross-promotion of the trade show across UBM and Alibaba.com platforms as a result of a strategic "online and offline" collaboration to create the next generation of B2B trade sourcing experiences.
Around 70 percent of exhibitors are Malaysian companies while the rest are from overseas including from China, Taiwan, Japan, Indonesia, South Korea and Vietnam.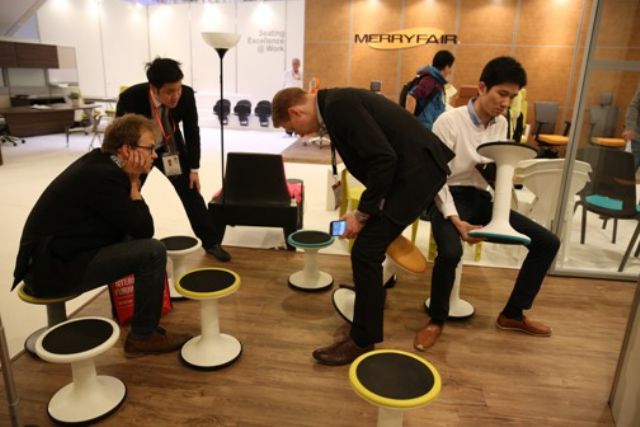 MIFF 2016 resulted in on-spot and post-show sales of some US$900 million between exhibitors and buyers (photo courtesy of show organizer).
"There will be a lot of new products releases during MIFF 2017 based on the product range indicated by exhibitors. The new products and design are very refreshing, this is great for buyers. Many companies are seeing this as an opportunity to boost their visibility and increase business leads because they want a bigger footprint in 2018 when MIFF expands to 100,000 sqm at the new Malaysia International Trade and Exhibition Centre (MITEC) and PWTC. We are also seeing very good numbers from pre-registration from over 100 countries so far," said MIFF General Manager Ms Karen Goi.
MIFF 2017 will feature a dedicated segment -- MIFF OFFICE -- to showcase the biggest range of office solutions from 130 exhibitors at PWTC.
Malaysian furniture companies to be present at MIFF 2017 include such well-known exporters as Merryfair Chair System, Euro Chair, Poh Huat, Soon Her Sing Industries, Oasis Furniture and Safari Office System.
Among foreign exhibitors, some 150 ones from China will exhibit in the China Hall, one of the four national halls at the venue, including those coming from southern Guangdong province led by the China Council for the Promotion of International Trade, Guangzhou Council (CCPIT Guangzhou).
Other attractions are
Taiwan Hall
with 30 companies and
Muar Hall,
organised by Muar Furniture Association and a strategic partner of MIFF, will feature over 80 member companies.
Buyer registration and a preview of products from exhibitors are available at www.miff.com.my.
Overseas visitors are eligible to attend Buyers Night gala, access to International Buyers Lounge and discounts on hotel rates and airport transfers.
Updates on MIFF 2017 and free subscription to the MIFF e-newsletter are also available on www.miff.com.my.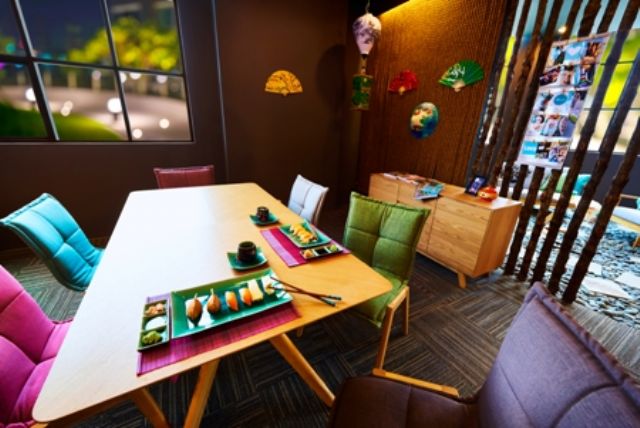 MIFF 2017 will feature a greater variety of innovative and new furniture (photo courtesy of show organizer).
MIFF 2017 CONFIRMED EXHIBITORS' COMMENTS:
MS LYNN LIAO, DEPUTY DIRECTOR OF CHINA COUNCIL FOR THE PROMOTION OF INTERNATIONAL TRADE (CCPIT)
"We are bringing more exhibitors to MIFF 2017 because it is a proven platform for our companies to showcase their products to global buyers. The trade show plays a vital role for our companies to reach out to more markets, understand global trends and the advantages of other exhibitors. The valuable experience has helped our companies to better develop their business, how to get new customers and open up more markets.  MIFF is strongly supported by CCPIT and it has a 70% rebooking rate from Chinese exhibitors, that's the highest in any international trade show participated by Chinese companies." 
MR CHRIS CHEN, GENERAL MANAGER, WINNER TEAM, TAIWAN
"Our company was established in 2001 and we took part in our first international exhibition in MIFF in 2002.  It was a great debut and we've been back ever since. The huge difference between MIFF and other exhibitions is that it has a diversity of buyers coming from different regions of the world and groups of core buyers seeking a particular category of product like wood furniture. This helps us to target the markets  and facilitate the delivery of orders. We have now extended our customer network beyond Europe to other countries from the business we get in MIFF."
MR NEO CHEE KIAT, PRESIDENT, MUAR FURNITURE ASSOCIATION
"We are very excited at the coming show because our exhibitors had achieved very good sales in 2016.  MIFF has given a big opportunity for local manufacturers to discover new business and develop international networks because of its global standing. This is very important for manufacturers like us because Malaysia's furniture industry is an export sector and Muar is the biggest production hub in Malaysia. We expect to have a busy time again."