Being a maverick in turbo charger segment helped one supplier to achieve success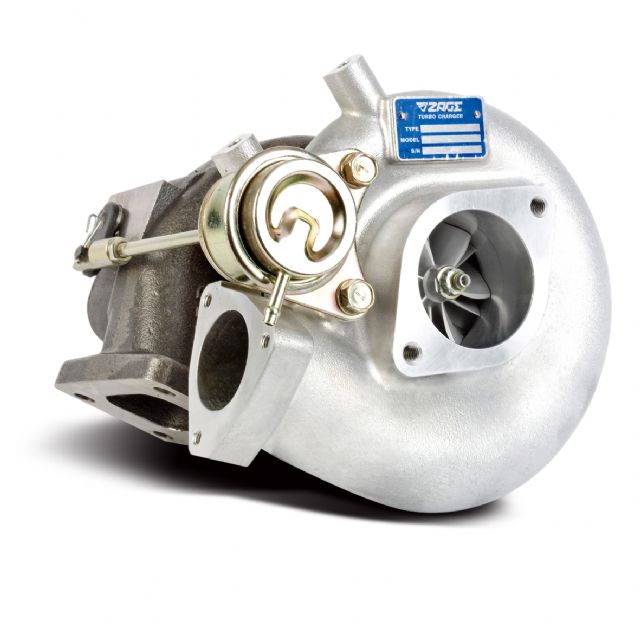 A lots of Taiwanese talented makers are dedicated to engine parts.
As in many other manufacturing sectors, Taiwan-based suppliers have tapped their seemingly endless potential to focus on improving production capability to outdo rivals, an advantage they have been maximizing as well in the auto engine parts and accessories field.
The increased competition in the global market for engine parts has waken up Taiwan-based suppliers as to the considerable progress made by rivals in product quality in recent years. While encountering such fierce competition, Taiwan-based makers of engine parts and accessories remain one of the world's most important supply bases of such items; one hindrance to making further innovation for local suppliers is the strict specifications imposed by leading automakers. 
For quite some time now, Taiwan-based suppliers of engine parts and accessories have engaged in various production improvements, which have proven successful to sharpen competitive edge to earn approval from foreign buyers.
Challenging Turbo Charger Development
Despite realizing that venturing into development of turbo chargers is not a path-of-least-resistance, ZT Turbosystem Inc. has shown its prowess to successfully build a line of turbo chargers under its own "Zage" brand to square off against rivals globally since its establishment in 2003 in Taichung County, central Taiwan. Being able to build, market a line of turbo chargers shows a maker's technical expertise as the after-market performance booster involves taking into account cooling, durability of turbo bearings, minimizing turbo lag and detonation etc. 
Backed by nearly 30 years of experience in making auto parts, mainly performance-tuning parts, ZT Turbo is virtually one of the most seasoned OEMs (original equipment manufacturers) in the line. Being aware of the necessity to move upmarket to fend off undersellers and copycatters in the auto parts market, the company decided to specialize in producing and developing high-end parts as turbo chargers in recent years, becoming Taiwan's only supplier of this kind.
Mark Tung, CEO of ZT Turbo, says that developing turbo chargers is a very lonely trade in Taiwan as the field in Taiwan is practically devoid of experts to offer help, which once hindered the development of such products at some level. "For instance, we couldn't find qualified people to do mechanical drawings nor material suppliers. Furthermore, we also had to import production equipment to fabricate international- standard-compliant turbo chargers since nothing suitable is available locally," he adds.
Starting From Scratch
Another major challenge was to adopt state-of-the-art technology and production processes to achieve production efficiency. Tung says that, being a newcomer in  producing turbo chargers earlier, his company typically spent a year to fill an order—from receiving product blueprints, developing a prototype and a suitable mould, trial producing the product, testing, to delivering the finished product.
However and after consistent effort to achieve optimal production, the company is now able to deliver a turbo charger in only four months. "The market today quickly weeds out underperforming suppliers as the lifecycle of auto parts is increasingly shorter. In other words, suppliers cannot stay competitive unless they pay ample attention to production efficiency," Tung said.
Showing the fruit of the company's unwavering dedication, its line of turbo charger is very successful in terms of quality and performance. Tung said that Zage turbo chargers are built of reinforced materials that can withstand high temperature of between 900 and 1,200 degrees Celsius. Spinning at 25,000 RPMs, the company's turbo chargers can boost horse power by 50-60%, while the line is easily compatible with most popular makes and models cars. 
Currently, ZT's turbo chargers are widely popular in performance and aftermarket auto parts segments in Southeast Asia and Europe—being installed in over 90% of Japanese cars. Tung says that, with increasing eco-protecting regulations and laws being stipulated globally, engine developers are turning out smaller displacement engines with less power output but emitting less carbon dioxide, a main greenhouse gas. To offset the compromised power output of smaller engines, installing turbo chargers is one of the most popular aftermarket means, which brings promise to the turbo charger business.
To step up its capacity as a global maker of branded turbo chargers, ZT Turbo is now constructing a brand new factory of about 33,000 square meters in Taiwan, which is slated to come online next year. The company is also employing media and marketing agents to further build brand recognition, indicative of its ambition in the sector. "This is work we have to do, though costly and risky. However, we are confident of our production capability and the outlook of the products," Tung says.
True Veteran of Engine Bearings
As Taiwan's most experienced and only supplier of engine bearings and bushings, Lai Luoh Enterprise Co., Ltd., founded in 1962 in Changhua County, central Taiwan, leads the sector backed by professional dedication and cutting-edge production capability.
After some 40 years as a specialist in manufacturing engine bearings, washers and bushings in Taiwan, Lai Luoh has accumulated the most know-how in bearing production in the sector. To make sure of top-caliber production capability and capacity, the company uses imported advanced bearing production and inspection equipment from Austria's Miba AG, employing 270 workers in its two plants, one of which produces copper alloy, and the other raw materials for engine bearings.
R&D Dedicated
One reason that solidifies Lai Luoh as the leader in the line is its extensive R&D related to production. The company's managing director David Chen says that Lai Luoh is totally capable of developing production technology in-house and thus able to turn out bearings meeting international standards.
For instance, the company in 1998 upgraded independently its straightening ovens into the continuous type, enabling the company to improve its capacity to achieve a fairly low defective rate in copper alloy output, as well as securing durability and safety of bearings. Such upgrade allowed the company to keep up with the world's leading suppliers in the field the time, according to Chen.
Lai Luoh offers engine bearings of various material formulas, including aluminum alloy-based F820, F810 and F147 and copper alloy-based F100, F250 and F780, tin alloy-based F1 and lead alloy-based F23. Chen says that metallographic structure of each formula must be strictly inspected on its precision atomic emission spectrometer, which shows deviation from existing standards the formula mix in any part of a product. "The work is very complex and hard to control," Chen says. Such professionalism shows the company's dedication to achieving excellence in production.
Specialized Electroplating
Besides, the company has also focused on developing electroplating processes—creating lead-tin-copper coating to enhance engine bearing quality. Take its new copper alloy-based F780 steel-backed bearing as example, the inner surface is electroplated with a 0.013mm of lead-tin-copper for improved resistance to metal fatigue and wear. Having achieved such technical improvement has enabled the company to be a supplier to several leading auto parts suppliers and automakers, including Cateripillar, Nissan, Yulon Group, Sumitomo and Bombardier, even   approved by GM as a qualified bearings supplier.
Aside from engaging in production R&D, the company also owes its success partly to demanding incredibly strict quality requirements. "In fact, Lai Luoh has done its utmost to build a positive corporate culture focusing on quality among every worker, who is educated to achieve the lowest defective rate of 0ppm," Chen says. "Such goal sounds unrealistic but is one we actually aim for." Being so quality-oriented has enabled the company to be ISO 9002 and QS9000 certified, as well as approved by  Taiwan's MND as its exclusive supplier of bearings, washers and bushings for military vehicles on the island.
Top-three Engine Gasket Supplier
Mega Industry Co., Ltd., established in 1969 in Taiwan's central county of Changhua, has been engaged in producing engine gaskets and related accessories as a top-three supplier in Taiwan.
Having been in business for nearly four decades, Mega now employs 45 workers in its 3,000-square-meter production plant who run a full line of production equipment and advanced testing facilities, offering a variety of engine gaskets mainly for Japanese cars. The company's Mega-branded engine gasket sets are shipped to AM segments in the Middle East and America.
Johnny Lin, president of Mega, says that his company stays competitive in the line for its exceptional flexibility in production and experienced workers. "Thanks to flexibility, we can quickly change production schedules and processes to accommodate customers' need and thus achieves variety in product lineups," said Lin. "Meanwhile, competent workers also contribute considerably to efficient production. Each of our workers has worked for Mega for at least 15 years and such longtime experience in the field sometimes determines quality of output."
Mega's highly popular engine gaskets prove that great production capability often ensures great product quality. Lin says that the company's gaskets produced on integrated production lines and under strict quality inspection done by veteran workers enable the company's products to keep up with factory parts in durability and heat resistance. Also, backed by considerable know-how, the company can develop even customized gaskets to be fully compatible in various engines in terms of size tolerance.
"Quality is synonymous with the Mega name, as we take full responsibility for our products," Lin says. "Our products are more popular than China-made, low-priced competing models sold in the Middle East, because local drivers absolutely will not risk breakdowns due to using poor quality gaskets, especially driving in mountains or deserts."
Also, the company has built a solid name among buyers with its personalized packaging service and economic delivery solutions. "In short, Mega basically attracts customers by offering unparalleled product quality and services at competitive prices, aiming to create value for both sides," Lin says.
First-rate Hose Ends and Bent Fittings
Doing its utmost to overcome technical difficulties in production of high-end engine dress-up components, Golden Bloom Ltd., founded in 2000, is one of a few suppliers engaged in producing hose ends and bent fittings in Taiwan.
Golden Bloom provides a wide range of high-end bent fittings, stainless steel braid hoses and alloy hose ends, with a part sold under own brand GB. Alex Jian, chairman of the company, says that his company spent 5 years and considerable money to acquire production technology and related manufacturing facilities in its factory. "Some said I was crazy because nobody else was venturing into the line at the time," he says. "But I am driven by passion to learn the production capability and build production lines."
Jian says that that Golden Bloom's bent fittings, mainly for use in racing engines, are  SAE-approved and fully comply with U.S. military standards, hence featuring the most optimal combination of lightweight, high-pressure resistance, safety and thermal dissipation. "Being used in engines which run at extra high RPMs and at high temperature, bent fittings that are durable and extra safe are particularly important," he says.
Surface Anodized
To ensure carefree operation, GB-branded bent fittings are all surface anodized for better malleability, insulation and thermal dissipation. Such anodizing of aluminum enable the company to offer bent fittings in various hues, which help users to easily identify the fluids flowing within the tubes attached. Golden Bloom's high-end bent fittings and hose ends are well received among buyers from the U.S., Japan and China.
Jian says that users' inclination to use cheap engine dress-up components has been a thorn in his side to some degree, as GB-branded bent fittings and hose ends sell for higher prices. However, he says that Golden Bloom's adherence to its upmarket strategy has actually paid off, as the company's name has impressed quite a few major auto parts suppliers, such as HKS Inc.