Trigger nozzles, spray guns and fittings, connectors, spray wands, sprinklers, garden tools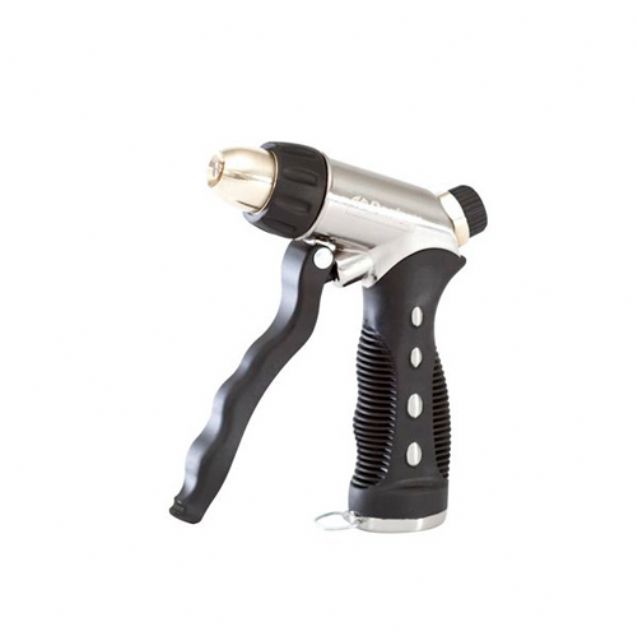 Sample of Newbud's spray guns.
Founded in 2007 in Taiwan's central county of Changhua, Newbud Industrial Corp. is a specialized maker of brass connectors and tools for gardening uses.
Aided by its parent company Hsiu Fu Bronze Corp., a veteran maker of brass connectors on the island, Newbud has been dedicated to R&D of spraying guns and related accessories, and is in a position to supply brass nozzles, brass connectors, spray guns, water wands, sprinklers, hoses and adaptors, etc.
To satisfy its clients with comprehensive product portfolio, the company has diversified into development of garden tools and worked out a variety of shears, pruners, rakes, saws, shovels and related hand tools, which have been praised for unbeatable quality and innovative functions by buyers worldwide, including some big-name retailers such as Melnor of the U.S., Rehau of Germany, Argos of the U.K. and Coop of Italy.
Backed by seasoned know-how in production, the company is also capable of handling OEM (original equipment manufacturing) and ODM (original design manufacturing) orders. 
Newbud Industrial Corp.
No. 50, Hsiufu Rd., Hsiushui Xiang, Changhua County, Taiwan
Tel: 886-4-769-3755
Fax: 886-4-769-4375
Email: Stanley@newbud.com.tw
Website: www.newbud.com.tw