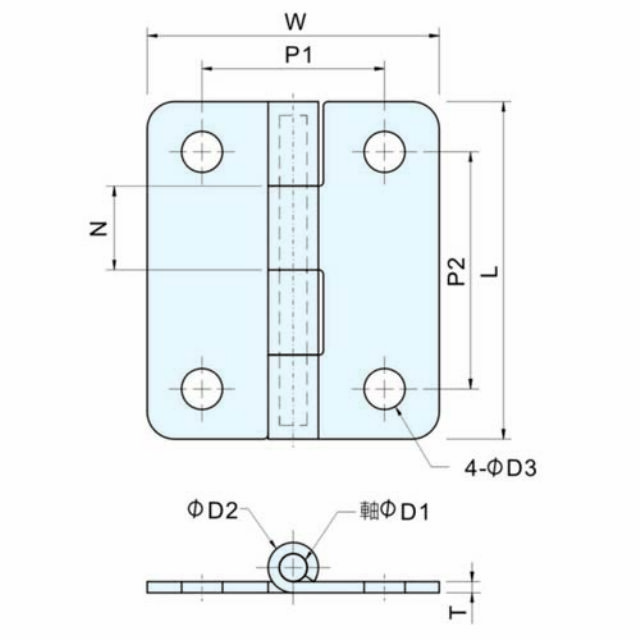 Asmith draws on decades of engineering expertise to develop and make various hinges and latches.
Since its establishment 1981 in Taichung County, central Taiwan, Asmith Manufacturing Co. has been engaged in production and promotion of industrial hardware and accessories, which have been exported worldwide under the firm's own brand Asmith.
Starting out as a provider of mold design and manufacturing services, Asmith has amassed ample knowledge about mold development and production. Besides, the company has actively cooperated with Industrial Technology Research Institute to sharpen its competitiveness in the line. Such efforts have leveraged the company to a higher profile of an ISO-certificated and RoHS-compliant maker.
The company's product lines can be classified into several categories, including hinges, door latches and locks for panels, draw latches, leveling glides for legs, handles, stays and casters, all of which are mainly used for truck tailgates, machine tool housing, moisture-proof cabinets, electrical boxes, telecommunication cabinets and enclosures and other related industrial purposes.
The company has built solid footholds in the U.S., the U.K., Canada, Korea, Southeast Asia, the Middle East, Japan and Australia, and has been renowned as a world-caliber supplier in its line.
Asmith Manufacturing Co.
No. 48, 39th rd., Taichung Industrial Zone, Taichung County, Taiwan
Tel: 886-4-2359-4037
Fax: 886-4-2359-6097
Email: asmith@ms38.hinet.net
Website: www.asmith.com.tw