Forging, cold forming, forged and cast parts, cold forging, auto repair tools, bicycle parts, hand tool parts, etc.
Since inaugurated in 1989, Grand Forging Industries Co., Ltd. has specialized in forging of parts and components for wide-ranging application. 

The TS16949-approved company is noted for prioritizing product quality and on-time delivery to build trust amid customers, and boasts skilled workers fully-trained in qualitative concept and high-efficiency production and processing achieved by state-of-the-art equipment employed in house, including heavy-duty forging machine tools, heat-treatment equipment, cutting tools.

In addition, the company also utilizes top-end testing and inspection instruments to assure the highest possible quality and precision, including coordinate measuring machines, optical measuring, surface profile gauge, and surface testers. 

Grand Forging supplies forgings, as well as manufacturing and processing services, for use in automobiles, motorcycles, machinery, bicycles, hardware, tools and precision auto airbag parts. Adhering to great quality, punctual delivery and reasonable prices, this firm has been renowned as a trustworthy, world-caliber supplier in the line.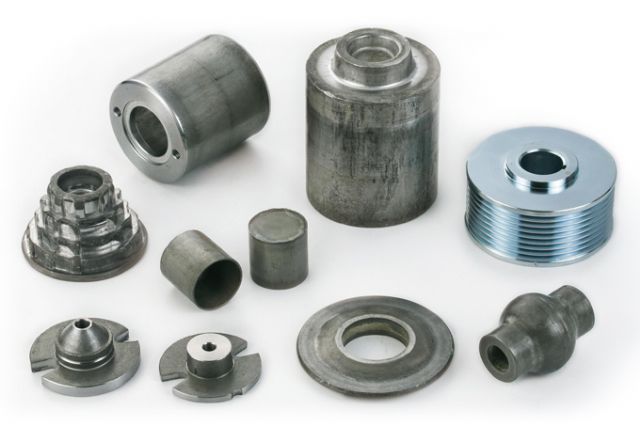 Samples of Grand Forging's products.
Grand Forging Industries Co., Ltd. 
No., 553, Zili 2nd St., Wuqi Dist., Taichung City, Taiwan 435 
Tel: 886-4-2639-3866 
Fax: 886-4-2639-3869 
E-Mail: grandfor@ms59.hinet.net 
Website: www.grandforging.com