Automobile switches, door locks, truck lid locks, fuel lid locks, key sets, power window switches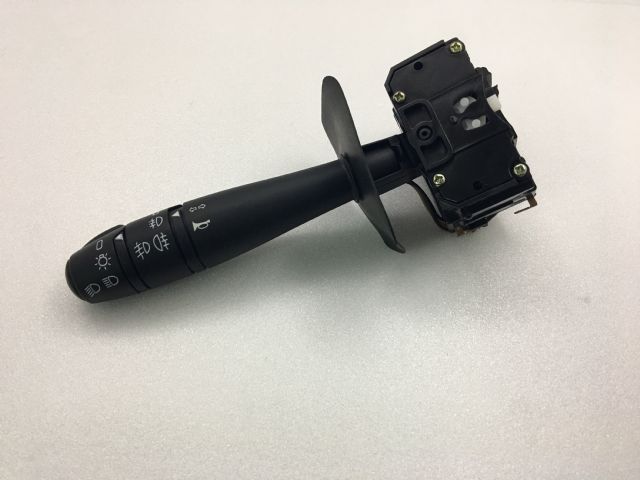 Sample of Yang Sing's turn signal switch.
Ever since beginning in 1978, Yang Sing Precision Co., Ltd. has worked on the production of various automotive switches and locks for nearly four decades.
Yang Sing supplies a wide array of automotive switches, including turn signal switches, horn-pin door switches, ignition cable switches, ignition starter switches, air-conditioner switches and power window switches, as well as door locks, truck lid locks, fuel lid locks and key sets, with some delivered overseas under its "YSM" brand.
A technology-oriented company, this seasoned maker has constantly sharpened manufacturing technology and techniques, including mold developing skills, as a means to enhance durability and added-value of its products, with an aim to create sustainable, mutual benefits with customers.
Also upholding top quality to achieve customer satisfaction, the company conducts rigorous quality control measures throughout production and continuously improves quality based on feedback generated after real-world uses of its products. On the payoff of such efforts, the firm has been well recognized by customers as a high-profile, truly reliable supplier in the global market.
Yang Sing Precision Co., Ltd.
No. 268, Chungsing St., Shulin Dist., New Taipei City 238, Taiwan
Tel: 886-2-2689-1978
Fax: 886-2-2689-4563
Email: ysm@ysmtw.com
Website: www.ysmtw.com