The Taiwanese government is going to pour NT$3 billion in the next four years to develop the ITS on the island (photo courtesy of UDN.com).
The Taiwanese government has decided to put aside a total of NT$3 billion (roughly US$97.71 million) in the next four years to construct intelligent transportation systems (ITSs) on the island, with an aim to reduce road traffic accidents by 20 percent and raise traffic efficiency by 25 percent, according to official sources.
The ITS construction project is initiated and proposed by Ministry of Transportation and Communications (MOTC) to the Cabinet as a means to reduce traffic crashes and fatalities that often incur immense losses to individuals, families and the country; improve the inconvenience of commuting in remote areas, traffic congestion in transportation corridors and the popularity of public transport; and help Taiwan to better deal with new challenges brought by technological advances in modern times to the local economy.
MOTA officials noted that the proposed project includes the construction of cooperative vehicle-infrastructure systems (CVISs), which will be utilized to allow for smoother, easier vehicle-to-vehicle, vehicle-to-user and vehicle-to-infrastructure communication through Internet of vehicles (IoV) and the use of various automotive sensor technologies, to not just enhance driving safety, but enable intelligent road and traffic management.
Application of the ITS will also work to balance traffic load, for such system can produce and provide integrated information on real-time traffic conditions, enabling citizens, on the strength of the information sent from it to their handsets, to decide on whether to drive cars, what types of public transportation to take, or which routes to choose from.
Worth mentioning is that, MOTA officials revealed, the entity representing EU in the negotiation among 23 WTO members over Trade in Services Agreement (TISA), has shown intense interest in Taiwan's aggressive ITS development and related achievements, including the success of the ETC (electronic toll collection) system, which has been applied in Taiwan's national highways to not just collect tolls electronically but monitor traffic conditions.
The officials noted that the entity is determined to send an engineer team to Taiwan in March and seek technological cooperation. This will hopefully result in considerable business opportunities valued at over NT$30 billion (US$977.1 million) to Taiwanese IoV-related equipment suppliers and service providers in the long run.
Also, the officials added, EU has signed a memorandum of understanding with Telematics Promotion Office under Taiwan's Ministry of Economic Affairs, and will refer to the island's successful experience in the integration of IOT (the Internet of Things) and cloud data for communication and interaction between highway administrations and vehicles traveling on the National Highway 5, to develop related international standards and regulations in the future.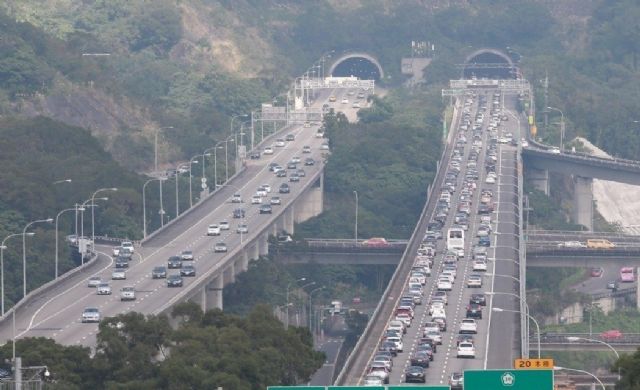 Taiwan's National Highway 5 is noted for effective traffic monitoring and road load management achieved by the integration of IoT and cloud data (photo courtesy of UDN.com).