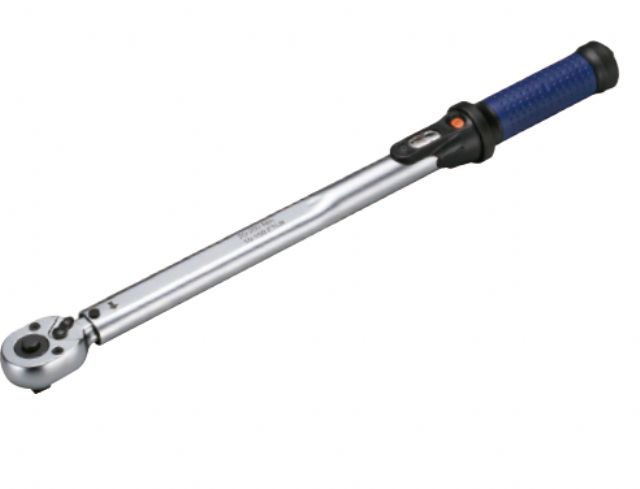 Chain Bin's torque wrench.
Chain Bin Enterprise Co., Ltd., headquartered in Taichung City, central Taiwan, is a versatile manufacturer of auto repair tools.
The company has established a comprehensive product portfolio, including impact wrenches, ratchet wrenches, hammers, needle scalers, chippers, drills, sanders, screwdrivers, grinders, spray guns, sockets, spanners, brake spring pliers, pullers, hydraulic press and pipe benders, and a variety of universal tool sets.
Among the company's newest products is 37 PCS Brake Caliper Wind Tool Set, which, available in various specifications of adaptors, is developed to render satisfactory maintenance services on brake pads and calipers in almost all existing types of cars.
Each piece of the tool set is made of steel of S45C grade and coated with zinc. Besides, the 37-piece kit comes in a blow-molded case that is sturdy and easy to carry. 
Chain Bin Enterprise Co., Ltd.
12F-2, No.208-1, Wensin Rd., Sec. 4, Taichung City, Taichung County, Taiwan
Tel: 886-4-2299-3868
Fax: 886-4-2299-3779
Email: chavin@ms12.hinet.net
Website: www.chainbin.com