Yesterday saw more international buyers flock into venue for innovations and reliable partners in Taiwan
On the second day of Taipei International Auto Parts & Accessory Show 2017 (TAIPEI AMPA 2017), TWTC Nangang Exhibition Center Hall 1 was crowded almost all the way up by visitors and buyers from all over the world, who mostly came for newer products and technologies by exhibitors, as well as, of course, reliable Taiwanese suppliers.

The following are Taiwanese exhibitors of auto-parts, accessories and car-servicing products, which CENS highly recommends to foreign buyers looking for reliable partners to further grow their business.

Eagle Eyes
Founded in 1978 and engaged in development and production of high-quality automotive lamps, Eagle Eyes Traffic Ind. Co., Ltd. supplies a comprehensive range of products, including headlamps, tail lamps, corner lamps, side lamps, bumper lamps, fog lamps, center high-mounted stop lamps, and LED daytime running lamps (DRL), widely reputed as a veteran, specialized manufacturer of this kind in Taiwan.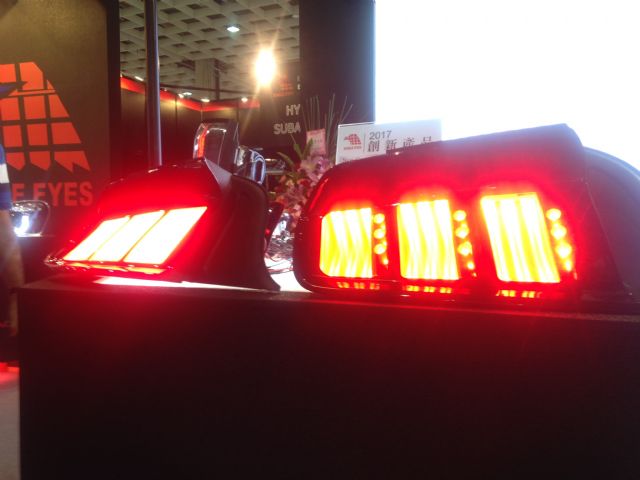 Eagle Eyes is a high-profile supplier of headlights targeted at the AM market.
The company provides an unmatched range of both aftermarket (AM) and performance-tuning products in compliance with the standards as E-Mark, DOT, CAPA, etc., and always make its utmost effort to develop new products and upgrade its competitiveness.
To that end, Eagle Eyes constantly invests in upgrading production equipment, R&D facilities and quality testing instruments, to make sure its products measure up to strict quality requirements. With the efforts paying off, the company is certified with TS16949:2009, ISO9001:2008, CAPA and AQRP, while its laboratory is accredited to perform environmental and photometric test in compliance with the international standards as DOT and CAPA.
Gordon Auto Body Parts
Established in 1986 and now listed in the Taiwanese bourse, Gordon Auto Body Parts Co., Ltd. is one of the leading manufacturers of automotive sheet metal replacement parts in the world.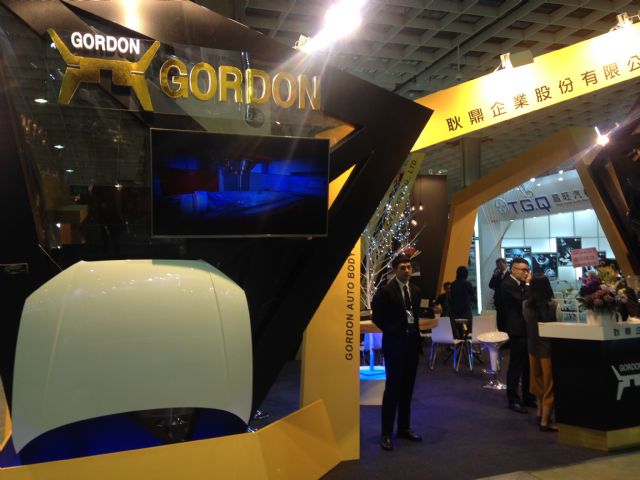 Gordon Auto Body Parts has built a high profile in the global market for replacement auto body parts.
The firm's products include hoods, fenders, doors, radiator supports, steel bumpers, tailgates, condensers, liner fenders, auto lamps, etc., all well recognized by professional buyers for outstanding quality. This high-profile maker boasts master tool and die manufacturing capabilities and a robotic facility, capably achieving production accuracy and consistency.
The globally renowned body parts maker has passed ISO 9001/TS 16949 and ISO 14001 certification, and have more than 901 vehicle-test fit CAPA-certified parts available.
D2
D2 Racing Sport Co., Ltd. is a leading manufacturer of high performance coilovers (coil spring over shocks), brake systems, air suspension kits and forged wheels in Taiwan.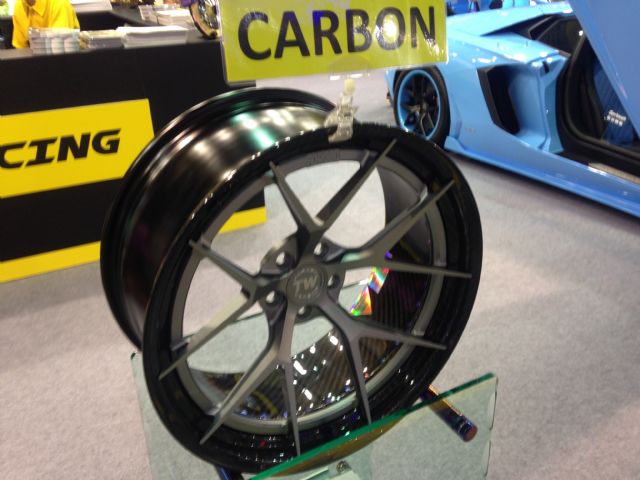 D2 is reportedly the world's only performance parts capably filling custom orders for forged aluminum wheels.
So far, the firm has some 2,500 different items of coilovers, brake parts, and air suspension kits, and continues to develop new models regularly. With unrivaled performance and breathtaking finish, the company's shock absorbers and brake kits have been well received by professionals from all corners of the world, and widely used in many winning race cars in Southeast Asia, especially in the most famous "MACAU GRAND PRIX" and "ASIA PACIFIC RALLY CHAMPIONSHIP" event.
Miin Luen
Ever since founded in 1998, Miin Luen Manufacture Co., Ltd. had been dedicated to making engine parts, wheel hubs and various timing belt tensioners and overrunning alternator pulleys.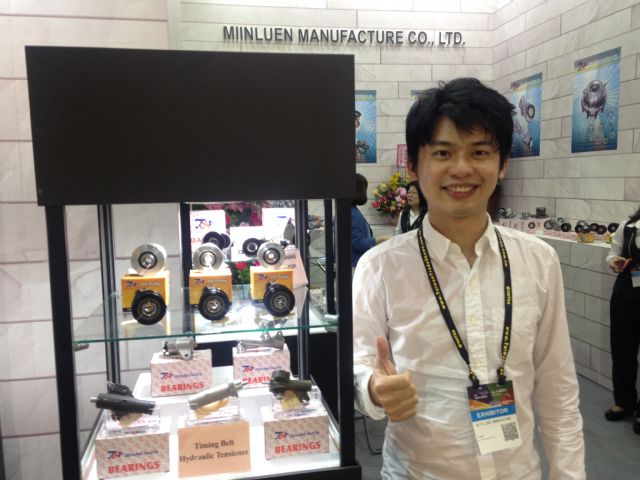 Miin Luen's sales engineer James Tang.
The company's products, mainly targeting the AM segment, apply to vehicles of Toyota, Nissan, Mitsubishi, Honda, Subaru, Daihatsu, Suzuki, Isuzu, G.M, Ford, Chrysler, B.M.W, VW., Audi, Opel, Peugeot, Renault, SAAB, Volvo, Hyundai, Dawoo and Kia, and have been well received by end-users in the U.S., Europe, Southeast Asia, Middle East and China, for better balance of prices and performance than OE models.
To fill rush orders and shorten lead time, the company prepares more than 1,000 different items of its products in stock, all of which go through strict pre-delivery inspects and are well trusted by customers.
Best Friend Enterprise
The Taiwan-based Best Friend Enterprise Co., Ltd. is versed at designing and making various fixed cushions of PE and EVA mainly for packaging, protection and storage of hand tools.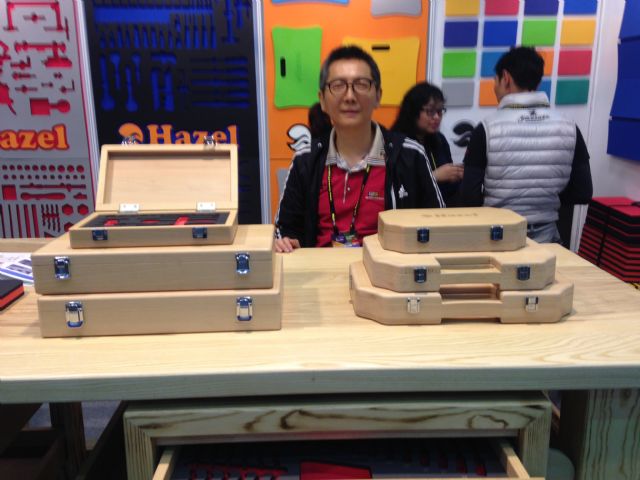 Best Friend Enterprise's chairman James Lee.
The firm's EVA foamed products all have passed tests as required in RoHS and REACH enforced by European Union, and been widely used as fixed cushions and trays in tool boxes, protective storage boxes and roller cabinet drawers.
Best Friend's foamed sheets are made with a patented thermo-laminating technology, which effectively prevents laminated sheets from coming unglued, as well as advanced laser engraving, on well integrated production lines in house without using molds. Such production method imparts the firm's formed sheets more consistent quality and impressive exterior on which elaborate, clear patterns and words that are laser-engraved along with vivid colors are shown, not to mention they are economical and eco-friendly.