Metal forming, wire forming, spring clips, stamped parts, bulldog grips, fasteners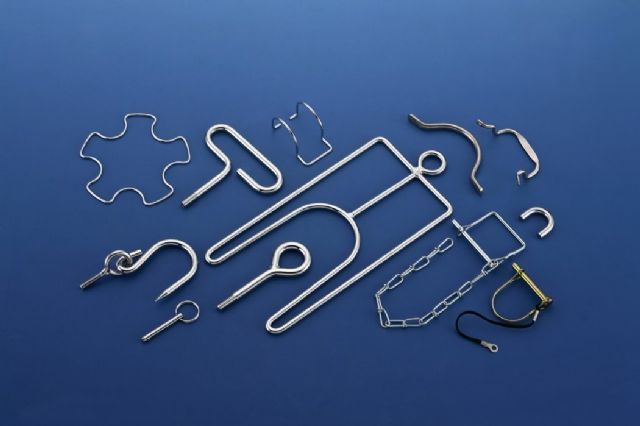 Yenchang Hardware supplies varieties of wire forms, fasteners and metal hardware.
With its second-generation owners gradually fitting in and actively upgrading production capabilities, Yenchang Hardware Hook & Spring Factory, a veteran manufacturer and exporter of metal hardware, is writing a new chapter in history.
Headquartered in Tainan City, southern Taiwan, Yenchang Hardware has been dedicated to production of wire forms, such as springs, clips and bulldog grips, and processing of sheet metal for decades. Backed by well-honed stamping skills and profound knowledge, the firm is also capable of filling orders for original-equipment (OE) parts and redesigned components for various purposes.
To go upmarket, enhance value of its products and ensure sustainable development, Yenchang Hardware has continuously improved its manufacturing techniques and introduced production equipment under its second generation of owners over the past years, and effectively tapped market segments for automotive and aeronautic parts and accessories.
Presently, the firm boasts well-integrated production capability, achieved by a full line of advanced equipment employed in house, including grinding machines from Okamoto, CNC milling machines from Fanuc, and automatic turning machines from Japan, hence able to satisfy customers with all-around manufacturing services, from product design, mockup creation to mold development, prototyping and production when filling custom orders.
In mass production, it capably utilizes C-frame crank presses and multi-axes presses, along with line dies or progressive dies customized as required by clients, to ensure maximized efficiency and the speediest possible delivery.
The company takes pride particularly of its abilities to design independently molds and dies and utilize conceptual structure to improve existing machinery, therefore assuring customers of better surface roundness than its peers, as well as tighter dimensional tolerances that meet international standards.
Carrying out small-quantity, large-variety production and strict quality control, Yenchang Hardware welcomes orders for various customized stamped parts, wire forms, fasteners and metal hardware, and provides OEM (original equipment manufacturing) and ODM (original design manufacturing) services.
For detailed information, please contact Yenchang Hardware via 886-6-2554123, or visit the website: www.yenchang.com.tw
Yenchang Hardware's products have wide-ranging application, including car and aircraft production.