Combination wrenches, wrench and socket sets, tool sets, tool holders, tool carts, etc.
Founded in 1977, King Tony Tools Co., Ltd. is a veteran manufacturer of hand tools, which are sold under its own brand.

King Tony manufactures a broad range of hand tools, including sockets, socket sets, pneumatic screwdrivers, wrenches, bolt cutters, nippers, pliers, tin snips, bits, punches, saws, hammers, flat chisels, tool trolleys, and automotive repair tools.

In a world of second-rate hand tools, King Tony is noteworthy for its dedication to product quality. The ISO-9001-certified company adopts the six-sigma quality management system, one of the world's strictest quality control criteria, and is capable of the highest yield rate of 99.99966% in production. Such outstanding quality-control achievement, although taxing in investment in personnel training and product refining, enables the company to turn out durable, high-quality hand tools that are highly marketable.

The company's Impact Socket series, for example, can withstand torque forces 50% higher than even those meeting DIN standards and are suitable for various applications, available in wide-ranging sizes. Not surprisingly, the company's products all meet DIN and ANSI standards, which are widely-accepted in the world's major markets, including Asia, Europe, North America, the Middle East, Australia. So far, the company is represented in the U.S., Mexico and France, enabling the firm to offer globalized customer service.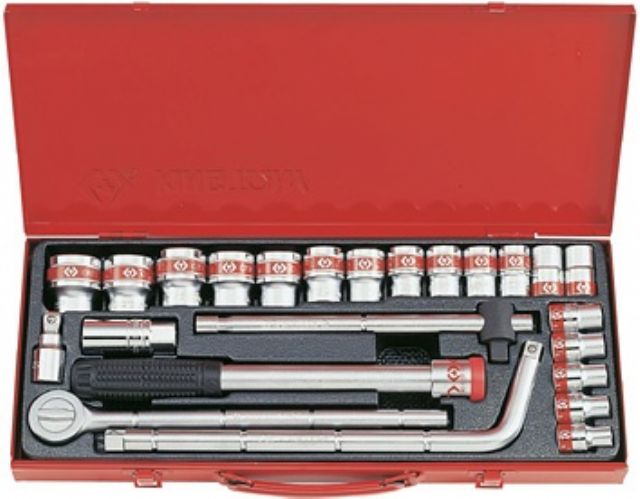 King Tony's hand tools and tool sets have been globally marketed and enjoyed a high reputation among professionals.