A professional manufacturer of wheel hubs and hub assemblies with operations mostly in China, BRTEC Wheel Hub Bearing Co., Ltd. has supplied its products to world's top-end branded vendors of auto parts since established in 2005.

Presently, the firm's product lineup encompasses over 900 kinds of wheel bearings and hub assemblies, which are categorized into the 1st, 2nd and 3rd generation to meet different demands, and fit to most of world's major car makes and models from Ford, GM, Chrysler, Toyota, Honda, Mitsubishi, Nissan, VW, BMW, Mercedes, and Fiat.

To stand out from the crowd and satisfy customers with new products that enable them to stay buoyant in the ever-changing market, BRTEC develops 10 to 15 new items every month.

With a religious belief that quality is the backbone of its business, the company utilizes state-of-the-art manufacturing equipment and has acquired an ISO9001 certificate for its by-the-book, strict quality control procedures carried out in its 150,000-square-foot factory, which is located on Yuhuan Island and close to Shanghai and Ningbo ports for convenient transportation.

Moreover, every hub assembly made by BRTEC undergoes rigorous pre-delivery inspections, to ensure customers the highest quality possible.

The company's products have been exported to over 30 countries in North America, Europe, Southeast Asia, South America and the Middle East.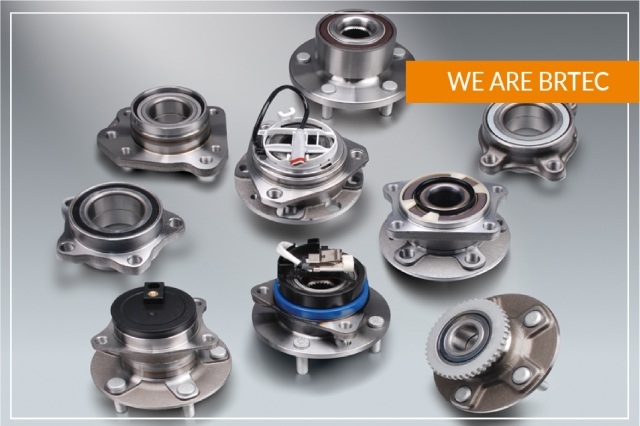 BRTEC supplies various wheel hubs to fit different car makes and models.
BRTEC Wheel Hub Bearing Co., Ltd.
Damaiyu Port Industrial Zone, Yuhuan, Zhejiang, 317604, China
Tel: 86-576-8175-7685; 8175-7682
Email: info@brtec.cn
Website: www.brtecparts.com