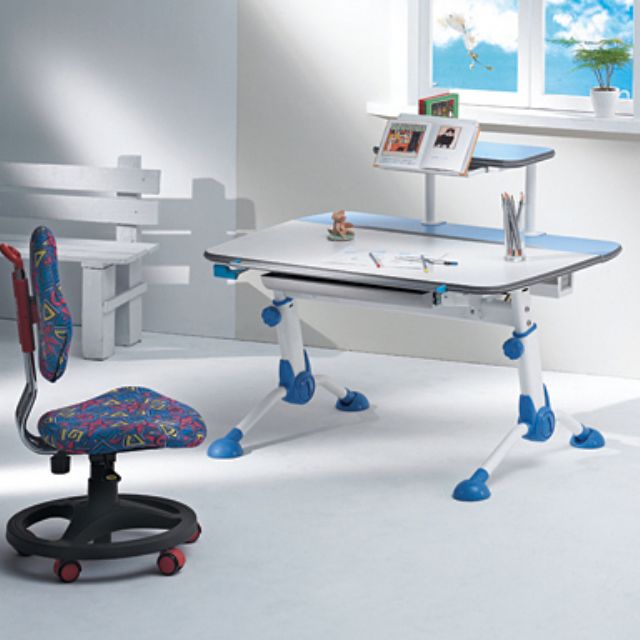 Sing Bee's computer desk for children.
With a history of more than two decades, Sing Bee Enterprise Co., Ltd. is a leading furniture manufacturer in Taiwan, producing mainly metal and glass pieces, including PC desks, TV stands, entertainment system stands, shelves, and related parts.
Unlike many of its counterparts, the company prefers to stay in Taiwan for the local supply sources work well. "We turn out mainly glass and metal furniture and can source sufficient high-quality glass and metal parts at reasonable prices here. So, we have no intention of moving production offshore," confirms Charles Tsai, chairman of the company.
Backed by a skilled R&D team, Tsai, who has formal training in architecture and is a talented designer, captains the company to turn out about 60 containers of furniture monthly mainly on OEM, ODM and OBM basis, of which 70% is exported to Japan, the United States, Europe, and the Middle East, with the remaining 30% sold domestically under the house brand "Sing Bee."
With a workforce of some 230 persons at its 6,000 square-meter plant in Nantou, central Taiwan, the company expects to generate revenues of about US$20 million this year, and looks forward to improving sales in the coming year.
Sing Bee Enterprise Co., Ltd.
No. 10, Zichiang 1st Rd., Nankang Industrial Zone, Nantou City 540, Taiwan
Tel: 886-49-2255558 or 2254820
Fax: 886-49-2257647
E-mail: info@singbee.com.tw
Website: www.singbee-taiwan.com.tw