Angus Tseng, Oddo Kitchen president and newly elected chairman of Taipei Kitchen Commerce Association, is aiming to explore more business opportunities in the international market through industrial upgrading.

"Kitchenware industry is now facing the issues such as manpower shortage, inadequate brand differentiation, rapid rise of China, and chaotic market competition." Tseng said. "Therefore, the promotion of industrial upgrading, production quality elevation, market expansion and internationalization will be the main objectives for the future 3 years."

Tseng admitted that like other industries, kitchenware industry is facing the manpower shortage as well. Therefore, more measures must be done. Apart from cooperating with vocational schools to empower the next generation talents, Taipei Kitchen Commerce Association continues to host "Kitchenware Designer Certification Test" and has issued nearly 300 certifications, expecting that the certification test can be included in the national examination one day.

When it comes to the shrinking market in Taiwan, Tseng noted: "Kitchenware industry's main target has always been domestic market, but, in recent years, market saturation has become a serious issue for the industry. Thus, to expand the market, Taiwan's kitchenware industry must go international. Our members will have to understand the foreign market and the edges of other products; also, we will undertake the New Southern Policy and seize the chance to exhibit in Southeast Asia."

Taipei Kitchen Commerce Association has long promoted the quality assurance, buying NT$ 150 million (about US$ 4.92 million) South China property and casualty insurance to secure the rights of both buyers and sellers.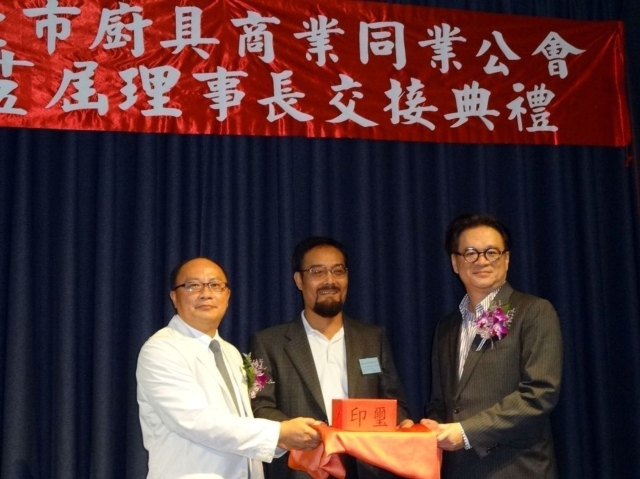 Angus Tseng(right) is aiming at SE Asia market (photo taken by Lailai King)