KUALA LUMPUR, 17 April: The Malaysian International Furniture Fair shone in a packed calendar of industry shows in Southeast Asia, remaining a clear favourite for international buyers who returned in even larger numbers to its 23rd edition from March 8-11 to source from a record number of exhibitors.

photo provided by MIFF
The business atmosphere was exceptionally vibrant throughout the four days with exhibitors gaining more new business and customers because of the presence of more quality buyers and first timers from better performing economies and new emerging markets.
Renowned as the leading global industry platform in Southeast Asia for quality and great value furniture, MIFF has a strong reputation for real business with exhibitors and buyers closing deals and making transactions during the fair itself.
This year's show hosted 550 exhibiting companies, a 15 % increase from before. Total visitorship swelled to nearly 20,000 visitors from 132 countries and regions with the number of international buyers rising 5% to 5,603.
The profile of the MIFF as an international sourcing hub was reinforced by the significant numbers of strong buyers from China, Australia, Japan, India, United States, United Kingdom, Taiwan, South Korea, Algeria, Sri Lanka, South Africa and Southeast Asian countries attending the show.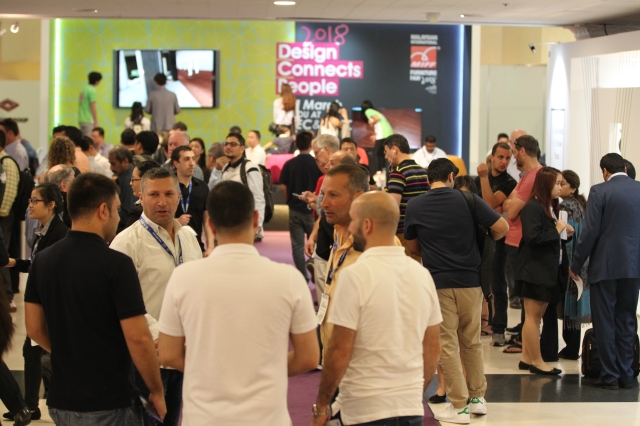 photo provided by MIFF
The brisk pace of business was also driven by the variety of products and designs offered including from Malaysian manufacturers who are producing their own designs to create more value for their new products and customers.
"It is pretty interesting this year; there is more variety. It looks more diverse than last year," said Edgar Lopez of California-based Winners Only Inc. who is back for his third buying trip.
F. Vincent, Chief Executive of Design Centre Chennai, India, lauded the more attractive displays: "We are also manufacturers of residential and office furniture, but for large outfits. We are looking for new styles and products. We've been coming here in the last eight to nine years. It is easier to import from Malaysia than China. The styles have been changing, which is good."
A big hit among buyers this year was MIFF Office which showcases the most extensive collection of modern office furniture and the only one of its kind in Southeast Asia.
Melvin Chay, assistant general manager of Euro Chairs: "We have been having a booth here since 1995. This year is better; it is very busy compared to previous years. We are seeing a lot of new faces. UBM is doing a lot of good work overseas in attracting new buyers."
Applauding the high show attendance, Albert Tan, director of Premier Plus Wood Products said: "The crowds were bigger and the best so far in the seven years the company had exhibited in MIFF. There are more buyers from countries you don't expect like Peru and Samoa. We have our regular customers too, from U.S."
Next year's MIFF will be held from Mar 8-11 and expanded to 100,000 square metres at PWTC and the new Malaysia International Trade and Exhibition Centre (MITEC).
The 2018 edition with the tagline "Design Connects People" will feature home and office furniture, furnishings, fittings and materials.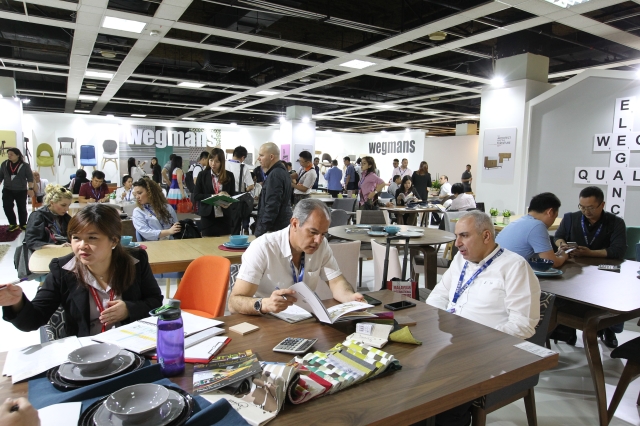 photo provided by MIFF
Ms Karen Goi, MIFF General Manager, said: "This has been a tremendous year for MIFF and a huge boost for our bigger show in 2018. We had expected a good turnout but the first two days were truly extraordinary. Exhibitors reported they were kept very busy with hordes of buyers. As the organiser, we are very happy for them. It clearly shows MIFF remains a relevant platform and the driver of global furniture trade in Southeast Asia. We will be back even better next year."
Click www.miff.com.my for more information on MIFF 2018 and booth reservation.
------------------------------------------------------------------------------------------------------------
Notes to Editors
About MIFF (www.miff.com.my)
Malaysian International Furniture Fair (MIFF) is an export-oriented furniture trade show held annually in Kuala Lumpur, Malaysia. It is also a global leading trade show approved by UFI, The Global Association for Exhibition Industry. Since 1995, MIFF has nurtured invaluable partnerships between thousands of buyers and furniture makers across the globe.
MEDIA CONTACT
Ms Kelie Lim
Tel: +603-2176 8788 Fax: +603-2164 8786 Email: Kelie.Lim@ubm.com