FORMOSAT-5, an Earth observation satellite operated by National Space Organization (NPSO), a national civilian space agency of Taiwan under the auspices of Ministry of Science and Technology, is to be launched at the Vandenberg Air Force Base, the U.S., at 2:50 a.m. on Aug 25, local time in Taiwan.

Wang Yeong-her, president of National Applied Research Laboratories, explained that Taiwan's aerospace technology plan will be implemented in three phases. The first phase, when the FORMOSAT-2 was still a model, is to develop core technology. The second phase is to cultivate self-owned R&D capability, as the government has successfully developed FORMOSAT-5 and FORMOSAT-7. The third phase, whose exact content is to be revealed in the next half of this year, is aiming to further foster the development of the local aerospace industry.

FORMOSAT-5, with major missions of land security, humanitarian aid, and technology diplomacy, is to be launched on Aug 25. Chang Guey-Shin, director general of NPSO, noted that the launch of the entirely domestically developed satellite would grant Taiwanese aerospace industry insiders new business opportunities.

Chang further stressed, FORMOSAT-5 was entirely domestically designed, assembled and measured, with most of the parts used being supplied in Taiwan to represent

Chang also said, NPSO is to launch another meteorological satellite in FORMOSAT-7. With the plan to launch in 2020, NPSO is to initiate the making process in the second half of this year.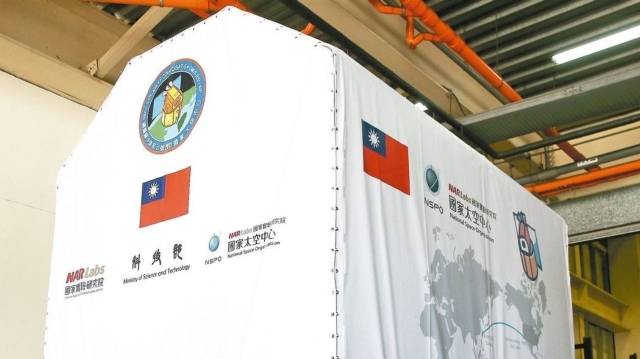 photo provided by UDN