In light of the trend for unmanned logistic systems, Cainiao Network Technology Co., Ltd, a Chinese company that offers delivery, logistics and warehousing services, and affiliated with Alibaba Group, China's biggest online commerce company, just inaugurated China's biggest "smart warehouse" in Huiyang, Guangdong on Aug. 2.

According to All Weather TMT, a China-based financial website, a worker during a 7.5-hour shift generally can sort 1,500 products using 27,924 steps. In comparison, with the help of Cainiao's robot, the same worker could sort 3,000 products by taking only 2,563 steps during the same period of time.

Being able to move smoothly while carrying a load as heavy as 250 kilograms, each robot saves workers from running around the warehouse to find goods through lifting and rotating the shelves to a worker, enhancing work efficiency by three folds.
Hu Hao Yuan, Cainiao's senior algorithm expert, noted that those hundreds of warehouse robots work well with one another. They can work according to the job priority while conducting a teamwork task or independent mission.
Apart from building the smart warehouse, Alibaba, in cooperation with SAIC Motor, Dongfeng Motor, and other well-known automotive companies, also plans to put 1 million smart logistics vehicles into the market to sort out the exploding delivery volume issue in the near future.

Aiming to enhance the deployment of artificial intelligent (AI) technology in its courier networking, Cainiao invests in Quicktron, a smart warehouse equipment company, which provides the robots that Cainiao is using.

In the aid of AI robots, Cainiao expects to further shorten the deliver time on China's Single's Day.

Compared to the completely unmanned logistics system built by Jingdong, China's second-biggest e-commerce company after Alibaba, Cainiao, however, needs time to materialize its own one, for the latter's current smart warehouse still relies on manpower to operate robots and related automation equipment.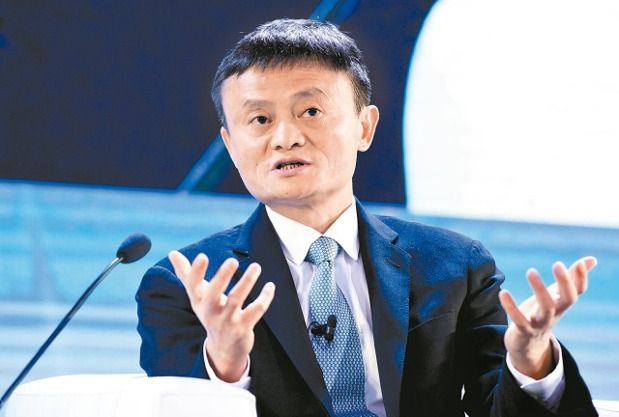 Jack Ma, the chairman of Alibaba Group. (photo provided by UDN)