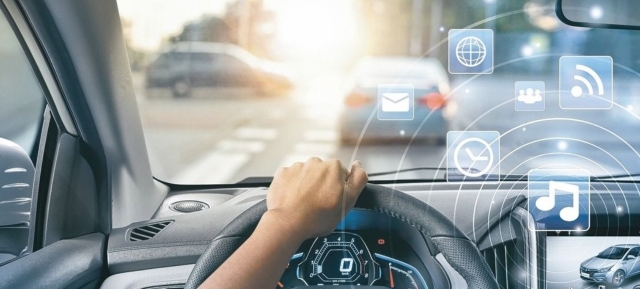 (photo provided by UDN.com)
With the development of IoC (the Internet of Cars) becoming a major trend among others, such as autonomous driving, in the global automotive industry, ever more Taiwanese companies have ventured into the segment and seen their investment gradually pay off to together build a solid ground in the global supply chain.
Global market observers generally hold optimism about the IoC trend in the next few years. For instance, U.S.-based Gartner Inc. expects sales of IoC connected cars to reach 61 million units by 2020, while Frost & Sullivan, which reported earlier that around 50 percent of the new cars hitting roads in North America are Internet-enabled cars presently, forecasts the proportion to near 100 percent by 2020.
In this scenario, a couple of Taiwanese firms from the electronics and networks sectors, including WNC, Alpha, Sercomm and Hitron, have been reworded for their efforts on the research and development of IoC application.
Bolstered by its cutting-edge technologies in ADAS (Advanced Driver Assistance Systems) and radar products, Wistron NeWeb Corporation (WNC), a telecom product design and manufacturing company, launched the 24G and 77G radar sensors for vehicles which are expected to drive higher the firm's revenue growth in the years to come, as the product are well-reputed as top-tiers in the markets of Europe, the U.S, and Japan, noted industry insiders.
Meanwhile, with an objective to tap OEM supply chains in the automotive industry, Alpha Networks Inc., a networks firm known for its high-profile 24G collision avoidance radar released in 2015, is optimistic to chalk up an even stronger revenue growth in the short term with the launch of its newest 77G model targeted mainly at carmakers in China, the U.S, Japan, South Korea and Europe.
On another front, Paul Wang, chairman of the networking software and firmware provider, Sercomm, noted that the company has been actively putting efforts on the R&D of artificial intelligence, Internet of Things, Internet of Cars, smart medical equipment, and LPWA (Low Power Wide Area) application, aiming to explore more new customers with its diverse product mix.
Also, Hitron, a telecommunication equipment supplier headquartered in Hsinchu city, Taiwan, has managed to squeeze itself into the potentially lucrative market for IoC applications with its self-developed and manufactured telematics system and auto electronics equipment, which are regarded as new growth engines for the firm's performance in the near future.