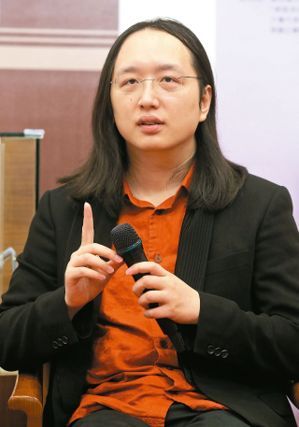 Audrey Tang, a Taiwanese free software programmer and a minister without portfolio (photo provided by UDN.com)
Audrey Tang, a Taiwanese free software programmer and a minister without portfolio, noted that the central government, with an aim to build a test site for unmanned cars in Shalun, Tainan, southern Taiwan, has been collecting opinions on an unmanned vehicle experimental bill through the Internet, expecting to gain recognitions and cooperating opportunities with industries and local governments.
After a meeting with representatives of GoMentum Station, a testing ground operator for connected and autonomous vehicles in Silicon Valley, Tang managed to acquire templates for specification agreement, and planned to emulate the American firm to build such a test site in Taiwan.
Tang said, GoMentum Station is a globally recognized test site; if Taiwan is going to set up its own one, the specification must be the same as that of the sites in the U.S., Europe, and Singapore, so that Taiwan will be able to negotiate a better deal with global heavy-weight plants.
Talking about the development of Taiwan's unmanned vehicle test sites, Tang revealed that in addition to Shalun, the government also sees Kaohsiung as a proper location for the second one.
As needs for autonomous vehicles vary in rural and urban areas, Tong added that the government's plan now is to be "open-minded" to every possibility without putting too many regulations; thus, each local government is welcome to illustrate its need for an unmanned vehicle test site to the central government and conduct related experiment within permitted scope.
Tong also stressed that the aspects of safety, related insurance, and data sharing are, without doubt, the priorities of the plan.
Unmanned vehicle is still an unknown area to many Taiwanese citizens; therefore, the government will work with schools, industries and local public sectors to promote the smart-unmanned trend in Taiwan so as to accelerate the development of such technologies.