Li-Shen Liang, chairman of Primax Electronics Ltd, a well-known Taiwan-based international company engaged in the production of PC peripherals, mobile device components and etc., noted that following information & communication, and electro-acoustic products, the firm's auto-electronics will soon start to contribute to profits as the third growth engine for its performance.

After witnessing its gross profit margin hit an all-time high of 13.2 percent for the third quarter of this year thanks mostly to the growing contribution of electro-acoustic products, Liang said with confidence that Primax's investment in tapping the auto electronic market is expected to pay off beginning in 2019 to further boost profits.

Looking at the company's prospects next year, Liang expressed that, hopefully, Primax will be able to maintain the margin of PC-related products at a basic level, with electro-acoustic products to remain as the firm's growth propeller. Additionally, the firm will increase its investments in the development of new products. "All in all, Primax foresees relatively satisfying growth in performance next year," Liang added.

Over the past three seasons of this year, Primax's electro-acoustic products have contributed around 35 percent to its cumulative revenue, and the contribution rate is estimated to surge to 50 percent within three years, to notably enhance the firm's gross profit margins and net profits in the short term.

On another front, Primax has declared to pour US$48.1 million (NT$1.46 billion) into acquiring a 37 percent stake of Belfast Holdings (Cayman), a global auto electronics system suppler, with an attempt to become Belfast's largest shareholder.

Liang expressed, the investment is a significant part of Primax's plan on exploring the auto electronics market. For the moment, Primax is mainly focused on R&D for electric power assistant steering (EPAS) and adaptive front lighting system (AFS), both of which are key technologies for developing electric cars and autonomous driving technology.

According to statistics published by some global market research firms, by 2030, market size of electric cars will explosively expand to 100 million units per year from the current level of one million units, from which Primax looks to carve out its niche.

Also notable is that being aware of China's vast domestic automotive market, which absorbs about 22 million units of world's total new-car sales of 80 million units annually, Prima has tapped supply chains of 12 local customers with private brands and provided them with customized products.

This year, Primax is projected to rake in US$500 billion in annual revenue. In the next three years, Liang expects both the firm's revenue and net profits to double.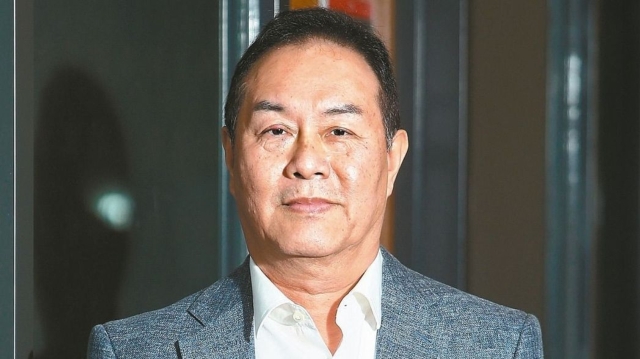 Li-Shen Liang, chairman of Primax Electronics Ltd. (photo provided by EDN.com)