Established in 1985, Hsiang Jih Hardware Ent. Co., Ltd., which has worked on metalworking as a top-caliber company of this kind in Taiwan, provides processing services and products of truly fine quality, including special magnet heads for bits, flexible magnetic pick-ups, hex wrenches and many others.

Hsiang Jih takes pride of its hex wrench. The wrench is made of high-quality steel and processed for significant structural durability, and has a patented handle to assure users of an anti-slip, comfortable grip. The product has received high accolades from industry insiders in Taiwan and professional buyers worldwide.

Apart from value-added functionality, consistent quality and punctual delivery are also among attractions of Hsiang Jih's products, and its manufacturing process is in accord with safety standards.

Also notable is that the firm provides various metalworking services, including hex-wrench-blank fabrication, lathing & trimming, groove milling, bending, letter imprinting, heat treatment, sandblasting etc., on an OEM and ODM basis.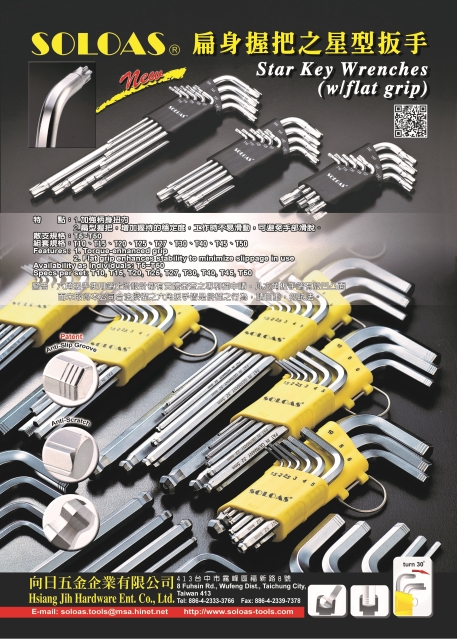 Hsiang Jih's star key wenches.