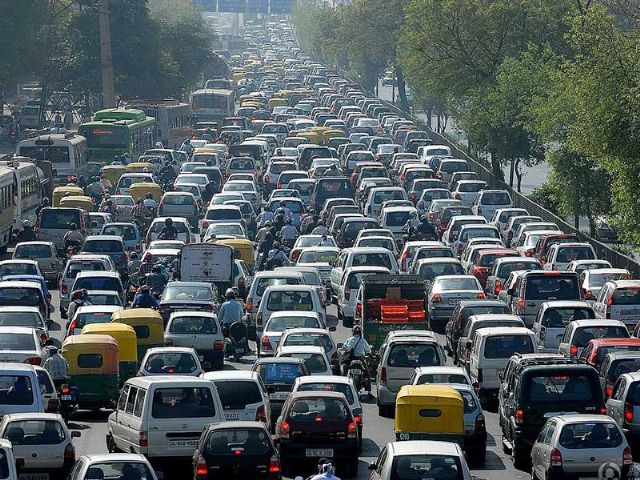 The global auto market is very likely to see a slack growth in the year amid the slowdowns of China and the U.S. (Photo courtesy of UDN.com).
In spite of overall new-car sales in China and the U.S., the world's largest two automotive markets, expected to witness significant growth slowdowns in 2018, Taiwanese auto parts suppliers are still likely to stay on a roll in the year for a couple of reasons.
The Taiwan-based Fubon Financial, one of the biggest financial firms on the island, released its latest automotive market research report saying that new-car sales in China in 2018 is estimated to increase by only 2.7 percent, lower than 4.3 percent forecast for the whole 2017, due partly to a rollback of tax cuts on newly purchased vehicles, while market demand in the U.S. will likely continue to show a relatively flat growth in 2018 for the second straight year after reaching a plateau of growth in 2016.
The report indicates that driven by tax cuts on smaller-sized cars, China's auto sales grew by 4.1 percent to around 22.92 million units between January and October, 2017; and are estimated to total 29.2 million units at the end of the year for a 4.3 percent growth over a year ago, which, however, slackens greatly compared to the 13.7 percent growth seen in 2016.
As to prospects of China's auto market for 2018, Fubon Financial forecasts that overall sales will post an even more sluggish year-on-year growth rate of only 2.7 percent, to some 30 million units, for the entire year, because partly of the Chinese government's plan to pull plug on tax breaks for new-car purchases, and partly of a high base in the past year.
Also due to a high base, Fubon Financial indicates that auto sales in the U.S. in 2018 will have little room for significant growth. In other words, the global auto market is very likely to see a slack growth in the year amid the slowdowns of China and the U.S.
In the scenario, nevertheless, a ray of hope for further growth remains at the end of the tunnel to Taiwanese auto parts suppliers, especially those already contracted to supply to Japanese carmakers.
Mainly dampened by the strained relations between China and South Korea in the wake of the letter's development of a controversial THAAD missile defense system, sales of Korean cars in China are estimated to have slumped by 45 percent in 2017, while, in turn, have benefited Japanese car suppliers in the market, according to Fubon Financial.
Several Japan-China car ventures, including Dong Feng Nissan between Dongfeng Motor Group and Nissan Motors; FAW Toyota Motor Company between Toyota Motor Company and First Automobile Works, which produces the first Toyota Prius hybrid car outside Japan; Dongfeng Honda Automobile Co., Ltd., a 50:50 joint-venture between Dongfeng Motor Group and Honda Motor Company; and Guangqi Honda Automobile Co., Ltd., a Chinese automobile manufacturing company based in Guangdong, southeastern China, which is co-owned by Honda Motor and GAC Group, all have enjoyed encouraging growths of more than 12 percent in their cumulative sales for 2017. Among the abovementioned firms, Dongfeng Honda and Guangqi Honda posted a 33.2 percent and 14.1 percent increase, respectively.
Another factor giving Fubon Financial a good reason to believe in Taiwanese auto parts suppliers, mostly engaged in the aftermarket (AM) segment, to remain in a fine shape in 2018 is that the average age of over 250 million vehicles on roads in the U.S. has hit 11.2-11.4 years, which will definitely help sustain local market demand for AM parts and products. Notable is that Taiwanese auto parts suppliers together command a market share of over 70 percent in the global AM segment for plastic parts and components for now, and therefore are expected to benefit from the continuously rising average age of vehicles in operation in the U.S. in the near future.