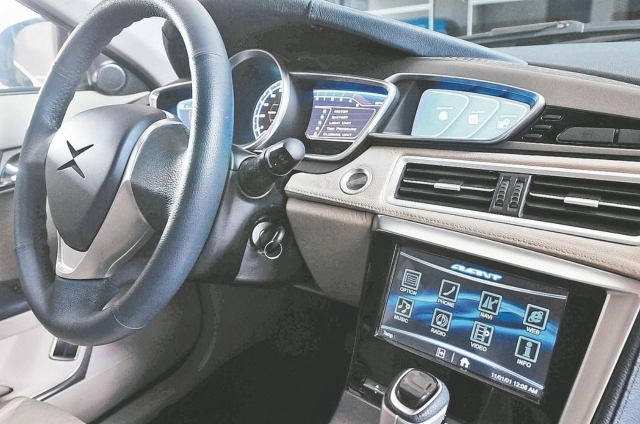 photo provided by UDN.com
For the past decades, Taiwan has built a solid ground in the global market for both automotive aftermarket (AM) and original equipment (OE) products. Now that new energy vehicles are heavily promoted by governments in world's advanced countries, related technology such as electric vehicles (EV) and autonomous driving will become a main growth engine for the automotive industry in the coming decades. Riding on the trend, some of Taiwan's auto part suppliers, who are versed at manufacturing high quality auto lens, sensors, smart lamps and other electronic components, are very likely to snap up more business opportunities in the short term.
According to the news report by Taiwan's Industrial Development Bureau, Ministry of Economic Affairs, production value of the island's auto parts industry hit an all-time high of NT$234.2 billion (US$7.87 billion) in 2015. Since then, such figures have remained at the levels of around NT$ 200 billion (US$6.72 billion) annually. The achievement is attributable to the efforts by insiders on the development of the global automotive aftermarket over a long period of time.
Simply because of a limited size of the domestic market, nearly 90 percent of Taiwan's auto parts are exported overseas, with over 50 percent of which being destined to the U.S., Japan, and China. Presently, lamps, sheet metal and body parts, and tires are the top three product categories of Taiwan's auto parts industry in the global market.
On another front, Taiwan's auto electronics sector also develops very well. In 2016, the island's production value of auto electronics reached NT$ 182 billion (US$6.11 billion), representing a 10-plus percent growth compared to 2015. Noteworthily, several Taiwanese firms, with cutting-edge R&D technologies and manufacturing capabilities for Advanced Driver Assistance Systems (ADAS), have successfully tapped the supply chain of Tesla, an American electric vehicle maker, energy storage company based in Palo Alto, California, further enhancing Taiwan's presence in the global market for automotive electronics.
IEK, an industry information platform established by Taiwan's Industrial Technology Research Institute, reported that thanks to North American and other emerging markets on the mend, Taiwan's production value of auto parts in 2017 is estimated to have increased by 2.3 percent to around NT$ 200.9 billion (US$6.75 billion), improving from the corresponding figure of NT$ 196.4 billion (6.6 billion) posted in 2016, when global market demand turned sluggish amid an economic slowdown.
Commenting on future trends of the auto parts industry, IEK said that the development of auto parts is moving forward to getting smarter and lighter. To satisfy market demands in emerging countries for budget-priced products and those in advanced countries for components with high added-value and performance, IEK suggests that Taiwan's auto parts companies place heavier emphasis on modularization and systematic functions, invest in intelligent manufacturing technologies, boost added-value of their products, and establish distinctive positions in the international division of labors, so as to maintain the competitiveness and profits.