Despite a relatively weak start and lingering inertia during the first half of 2017 due mainly to the impacts by many factors as the pension reform and "one fixed day off and one flexible rest day" policy, Taiwan's auto market still ended the year with an encouraging result.

According to statistics from local carmakers and dealers, Taiwan's overall new-car sales in 2017 totaled 444,600 units, not just better than 430,000 units forecast earlier but also a new high since 2006, thanks mainly to the heavy promotions, including launch of more new cars, by several well-known car manufacturers in the market.

It is safe to say that 2017 was an amazing year for the auto market in Taiwan, given the negative effects of the government's policies, noted Chwen-Shing Su, general manager of Hotai Motor Co., Ltd, an auto firm engaged in the distribution of automobiles and automobile parts and Toyota's exclusive local distributor on the island, who attributed the satisfying result to significantly growing sales of imported cars in the local market. Su added that the promising scenario is expected to continue in 2018.

Last year, Hotai sold 128,000 new cars to command a local market share of 28.8 percent as the largest supplier the 16th year in Taiwan, trailed by Mitsubishi Motors Taiwan, a joint-venture between a Taiwan-based automobile manufacturer China Motor Corporation and Japanese auto maker Mitsubishi, which has been the second-largest carmaker for two years in a row thanks to growing popularity of its commercial vehicle in the market.

On another front, sales by Honda Taiwan Co., Ltd., a wholly owned subsidiary of a Japan-based auto manufacturing tycoon Honda Motor Co. Ltd., showed the strongest growth of 20 percent among other carmakers in the market in the year.

In the meantime, Mercedes-Benz, a global automobile manufacturer and a division of the German company Daimler AG, posted sales of 28,000 cars, representing a robust growth of 12.8 percent over a year ago and hitting an all-time zenith ever since its entry into the Taiwanese market. The result put the firm on the No.1 spot in the rankings of imported luxury car suppliers.

With its "big-volume strategy" working, Mercedes-Benz also ranked as the fifth-largest carmaker as a whole, trailing Hotai, Mitsubishi Motors Taiwan, Nissan Taiwan, and Honda in the Taiwanese market.

Last year, imported cars from global brands, including Volkswagen, Mercedes-Benz, BMW and Skoda, to Taiwan were mostly SUVs, which is an increasingly popular vehicle type worldwide. Mainly on the popularity of SUVs, a market share of imported cars in Taiwan has continuously climbed and greatly eroded that of locally assembled cars.

Su said that as the Taiwanese government continues providing subsidies of NT$50,000 (US$1,697) on the replacement of old cars for new ones this year, the policy, plus with promotions of newer car makes and models by global brands, will surely help sustain the local auto market this year.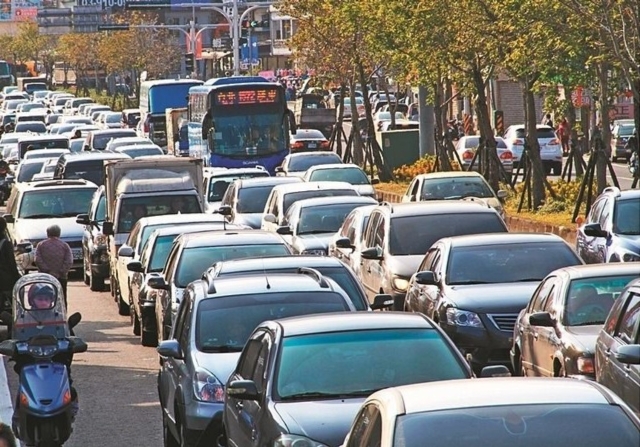 photo courtesy of UDN.com