With fuel efficiency already a buzzword in the global automotive industry amid concerns about carbon reduction and responsible energy use, dual-clutch transmission (DCT), and gasoline direct injection (GDI) have been broadly employed in engine systems in modern times, which has brought considerable opportunities to Taiwanese suppliers of auto parts in such applications, according to reports by local market research and advisory firms.

The reports say that with ever more increasingly strict regulations on environmental protection put in place by governments worldwide, most of insiders in the global automotive industry, in response, have switched their focus on the development of advanced driver assistance system (ADAS), as well as newer technologies revolving around the concepts of carbon reduction and energy conservation, a transition that is regarded vital for the industry's sustainable growth in the coming decades.

While having worked on electric vehicles (EVs), the world's major carmakers have also actively improved conventional cars with internal combustion engines in various ways, such as reducing weights, increasing fuel efficiency and enhancing the efficiency of transmission systems, so as to meet stringent emission regulations.

In addition to the abovementioned DCT and GDI, an electronic stability control (ESC) system has gradually gained popularity in the industry over the past few years, to which more and more regulations by global governments for mandatory use of such systems in newly made vehicles are attributable. In the scenario, global tier-one suppliers and subcontractors involved in supply chains of carmakers will surely become busy filling explosively surging contract orders for parts and components for ESC in the near future, the report indicates.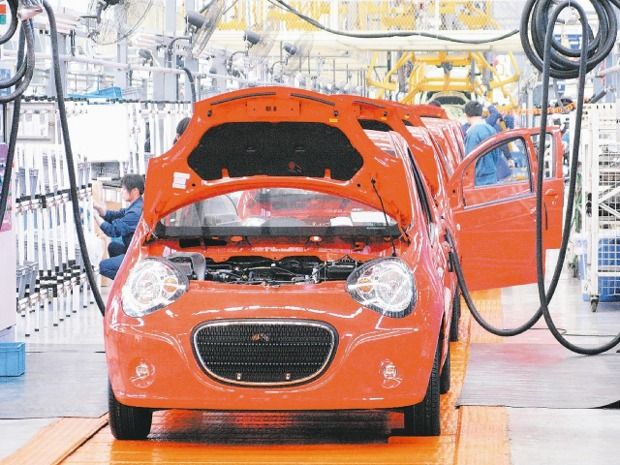 dual-clutch transmission (DCT), and gasoline direct injection (GDI) have been broadly employed in engine systems in modern times (photo provided by UDN.com)
According to industry insiders, several Taiwanese suppliers, namely Global PMX Co., Ltd., a firm that provides precision metal parts processing services for optics, electronics, semiconductors, machinery, drives, medical equipment and general industrial products, and precision machining parts; TURVO International Co., Ltd., a company that develops skills to be applied in all kind of metal processing such as auto parts, consumer electronic components, and etc.; Global Tek, a professional precision machining service provider; and Tsang Yow Industrial Co., Ltd., a supplier of automatic transmission assembly components and clutch parts for heavy duty trucks, and a world-class OEM transmission system manufacturer, are likely to benefit from the said trend.
Among the Taiwanese makers mentioned above, Global PMX has enjoyed a constant influx of contract orders for its gasoline high pressure pumps, DCTs and other related auto parts since the final quarter of last year, a traditional peak season for the industry. In the meantime, TURVO, whose net profits increased by nearly 40 percent in 2017 from a year ago, is also forecast to finish 2018 with encouraging performance due to significantly growing orders already held in hand.