Taking place at Cobo Center in Detroit of the U.S. for the time being, Michigan North American International Auto Show 2018 (NAIAS 2018), a globally influential auto exhibition running from January 13 through 28, is noted for a greater range of pickup trucks on display than ever, underlining the persistent popularity of such vehicles in the local market.

Mainly on a continued downward spiral of oil price, sale volume of mid-sized trucks in the U.S. has jumped by 85 percent since 2014, effectively sustaining the local auto market. In the scenario, such vehicles have turned to be one of the most popular exhibit categories at this year's NAIAS.

Also justifying the trend is Bloomberg, an international business news provider powered by more than 2,600 journalists and analysts in more than 120 countries, which points out trucks, as well as recreational vehicle (RVs), as must-see highlights at the 2018 edition of NAIAS. While at least three upscale car brands have brought their newest RVs to the show, almost every local automotive brand has promoted its newer flatbed truck models there.

Among the exhibitors, the Michigan-based Ford, which has missed out on the mid-sized truck booms, took the wraps off its North American version of the Ranger, confirming that the pickup truck will arrive in the local market starting in 2019.

Despite lagging behind its competitors in the race for profits from mid-sized pickup trucks, Ford insists that the arrival of the all-new Ranger is not too late due to a relative stability in the market segment. For instance, LMC, the leading provider of automotive production, sales and powertrain forecasts and automotive industry market intelligence, estimates that sales of mid-sized pickup trucks in the U.S. will likely drop to 428,000 units in 2018, but will regain growth momentum next year.

However, LMC stresses, although Ford is very likely to ride the wave of growth with the new Ranger then, the latecomer in the segment will inevitably face fierce competition from exiting players, which include General Motors Company, an American multinational corporation headquartered in Detroit that designs, manufactures, markets, and distributes vehicles and vehicle parts; and Toyota Motor Corporation, a Japanese multinational automotive manufacturer headquartered in Toyota, Aichi, Japan.

Perhaps in a response to Ford's jump into the industry's lucrative segment, GM also launched a new generation of Chevrolet Silverado pickup trucks at the exhibition, which are the carmaker's first completely redesigned truck models since 2007.

Another highlight of this year's NAIAS, is autonomous vehicle. Johann Jungwirth, chief digital officer of Volkswagen Group, a German multinational automotive manufacturing company headquartered in Wolfsburg, Lower Saxony, Germany, said that one of the criteria for a good driverless car in the future he thinks is whether or not it can last for 500,000 to 1 million miles.

Cars are generally replaced by new ones after lasting for 10 years or 1 million miles, and lie idle in most of their lives. Nevertheless, thanks to the emergence of ride-sharing service providers, like Uber and Lyft, the longer life expectancy a vehicle has, the higher profitability it can result in.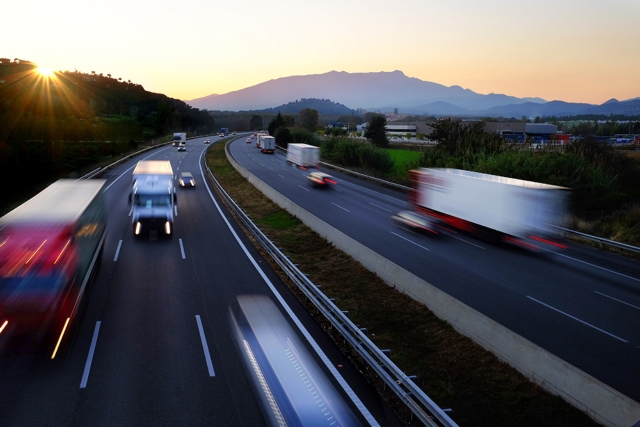 Truck is still a buzzword in the U.S. market (photo courtesy of Karel Joseph Noppe Brooks)