Benefiting from the growing sales of recreational vehicles (RV) and new energy cars, Taiwan's auto parts suppliers generally look forward to a rosy year in 2018. But still, multiple factors, such as whether or not China's auto market will continue to grow this year, will directly influence performance by Taiwanese suppliers, especially those engaged in aftermarket (AM) products.

According to reports by local market research and advisory firms, the global market for automobiles posted a mild growth of 2.4 percent last year, when NT dollar rose by 9 percent and 2.2 percent against the greenback and Renminbi, respectively, to more or less erode profits by Taiwanese auto parts suppliers.

In general, Taiwan's auto parts industry still finished 2017 with robust performance. In the fourth quarter, overall revenue by the industry mounted by 6.8 percent month on month (MoM), or 6.9 percent quarter on quarter (QoQ). For the whole year, the industry's revenue reached NT$258 billion (US$8.8 billion), up 6.4 percent year on year.

Among Taiwanese auto parts suppliers, those who benefited from the major trends in the global market, such as oil consumption efficiency, electric vehicles (EVs) and car safety, generally reported better performance than the industry's average. In the meantime, some also profited from customers' steadily growing businesses and mass production of new products to stand out from their Taiwanese peers.

As for prospects this year, the reports note that whether Taiwan's auto parts industry will end this year with more satisfying performance hinges heavily on if China's new-car market will continue to expand. And among industry insiders, those with strong competitiveness, truly marketable products and good customers are more likely to witness continued growth in profits.

The reports say that growth of new-car sales in China is expected to slow by one to three percentage points this year from last year, and Taiwanese auto parts suppliers who focus on RVs and new energy vehicles will hopefully be spared from the growth slowdown in the market.

The Taiwan-based Hota Industrial Mfg. Co., Ltd., one of the largest precision auto transmission component makers by size in the world, is among Taiwanese auto parts makers expected to stay in finer shape than others this year, for the company has just garnered new contract orders for reduction gearboxes from two automobile tycoons headquartered in Europe and the U.S. Market analysts predict that Hota's sales revenue in the first season of this year will significantly surge from the corresponding figure posted in the fourth season of last year, to a new high in history.

Global Tek, a professional precision machining manufacturing company, is believed to witness a whopping increase of around 30 percent in its annual shipment of transmission parts, especially that of dual-clutch transmission (DCT) parts, which is likely to show an even stronger growth of over 40 percent thanks mainly to strong demands from Litens, an auto transmission maker located in Canada, and Borgwarner, an American multinational firm manufacturing auto parts.

Depo, one of the leading auto lamp makers and branded vendors in the global AM market, is forecast to experience a solid growth of 5-10 percent in revenue this year as its capacity expansion at manufacturing factories in China will be completed sometime in the first quarter of the year.

Mainly on orders from its new customers in South Korea and Europe, Chialin Precision Industrial Co., an auto terminal producer headquartered in Taiwan, is estimated to chalk up a 20-plus percent surge in revenue, with annual profits to explosively soar to multiple times those attained over the past few years.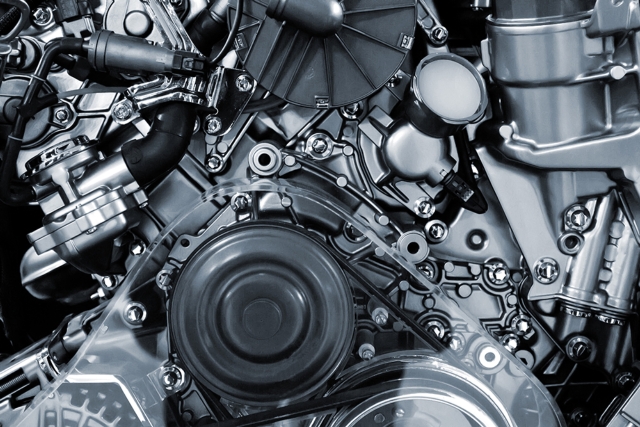 photo courtesy of Dejan Lazarevic.