Shanghai UBM Sinoexpo International Exhibition Co. Ltd. (UBM Sinoexpo) recently signed a ten-year (2014-2023) strategic cooperation agreement with the Shanghai New International Expo Centre (SNIEC) in Pudong.

This is yet another important development following UBM Sinoexpo's successful staging of the 20th China International Furniture Expo (Furniture China) at SNIEC in September 2014. Ever since Furniture China moved to SNIEC in 2002, the size of UBM Sinoexpo's three major shows – Furniture China, Hotelex Shanghai, and CPhI China / FIA-China – have reached or exceeded 200,000 sqm each, with Furniture China covering a total floor space of more than 300,000 sqm and a net space of 170,000 sqm (including Furniture Manufacturing & Supply China held at another venue, SWEECC). This ten-year strategic cooperation with SNIEC guarantees the realization of UBM Sinoexpo's long term development goals.

Since China's economic opening over 30 years ago, the growth of Shanghai's exhibition industry have become the fastest in the world. In the recent 10 years, exhibitions organized by UBM Sinoexpo have grown in scale by an average of 10% annually, with exceptionally high growth rates of 23% and 38% in 2007 and 2011 respectively.

In 2014, UBM Sinoexpo leased a total of 880,000 sqm of exhibition space, up 20.3% compared with 2013, with an average venue utilization rate of 49.3%. The utilization rate is one of the most important considerations for show organizers when selecting a venue. This is where SNIEC is strong and UBM Sinoexpo has been able to achieve 55% or more in utilization at SNIEC. This is a key reason for UBM Sinoexpo striking this long-term strategic cooperation agreement with SNIEC.

The focus on established projects and maintaining sustainable growth has been UBM Sinoexpo's key to success. In the coming ten years, UBM Sinoexpo will continue to focus on four main sectors – furniture, hotel, ingredients (pharmaceutical / food), as well as boating and lifestyle. After 2016, SNIEC will be able to provide UBM Sinoexpo an additional slot of 200,000 sqm, making it possible for UBM Sinoexpo to lease as much as 900,000 sqm for its existing projects, plus acquisitions and new launches.

The Chinese economy has entered the period of the "New Normal" with a medium speed of development. China's trade shows will also embrace this "New Normal" featuring elevation in show quality and online-offline interaction as the major development goals. The positioning of shows will change accordingly. In 2014, Furniture China adopted "Export-orientation; High-end domestic sales; Original design, and; Guidance by Trend" as the major themes for China's furniture industry development to great results. Since the 2014 show, 284 new enterprises have already requested to participate in Furniture China 2015, thus laying a solid foundation for the expansion of Furniture China, and for improvement in show quality through a better selection of exhibitors.

In the meantime, SNIEC has also launched new measures to further improve service quality. The SNIEC 2.0 goal is to provide the highest-quality venue services in all of China, matching UBM Sinoexpo's goal to elevate show quality. We look forward to the win-win result of our cooperation with SNIEC over the next ten years and to contributing to the development of Shanghai's as well as China's exhibition industry.


26% Visitor Increase of 2017 Furniture China and Maison Shanghai

The 23rd China International Furniture Expo (better known as Furniture China 2017) and its current event the 2nd Maison Shanghai successfully concluded on 15 September in Pudong, Shanghai. The four-day exhibition presented thousands of excellent furniture products and home decorations from around 3,500 exhibitors, receiving a series of positive results in terms of visitor engagement, exhibitor satisfaction and customer experience.

According to the post-show statistics, visitor entry counting from all gates break 151,588 in total during the whole exhibition period, the two fairs together hosting buyers and visitors from 155 countries and regions, who are mainly from South Korea, Australia, the United States, Taiwan, Hong Kong, Japan, India, Malaysia, Singapore, Canada and etc. General engagement of visitor on-site attendance is very much satisfactory with 26.3% increase versus last year.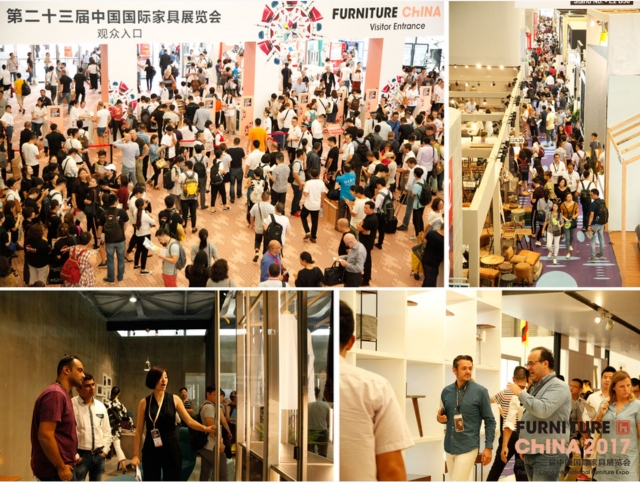 Such wonderful visitor performance has considerably reflected an extraordinary good year for Furniture China and Maison Shanghai. The platforms greatly facilitated furniture trade and business for the industry. It provided an efficiently interactive business hub for global buyers to contact, communicate and contract order with reliable suppliers.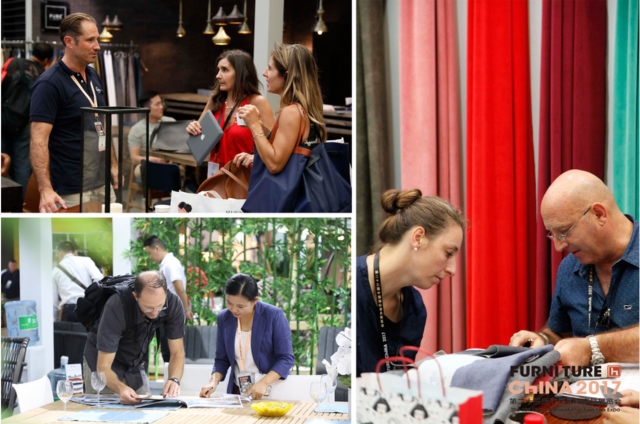 Among all the product categories, the contemporary furniture was much favored by the visitors. With expansion of 20,000 square meters this year, various new furniture products in the contemporary style had chance to showcase in front of target customers from home and abroad. Design Halls, especially hall E6 & E7 became one of the hottest places in the Furniture China. Many professional trade buyers from overseas flied a long way here looking and sourcing for good furniture designs as well as original design brands. Moreover, International Brand Hall also took the spotlight with endless visitor traffic almost all day. French, Belgian, Italian, Malaysian and Korean pavilions all brought to Furniture China their amazing furniture with exotic and comfortable designs, which caught the eyes of visitor stream.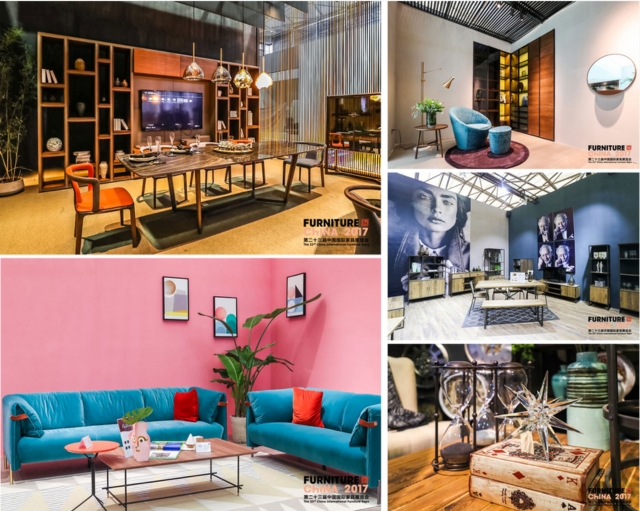 As the major highlight of this year, FMC China put its focus on the high-end furniture manufacturing. Via exhibition platform, the organizers adventured into the pain points of Chinese furniture industry, trying to explore new ways for effective solutions, and thus to further enhance the industry developing path toward high-end manufacturing.
The new launched project "Color of Furniture" was warmly welcomed by industry professionals and designers who were interested in color matching and application to furniture materials. Keynote speakers had invited Professor Mr. Jean-Philippe Lenclos, Professor Mr. Song Jianming and other experts renowned in this field.
"The 4th Design Sofa, Fabric and Material Competition" generated 11 winners that trumped each individual award category. In addition, there're 15 amazing furniture products winning the Gold Idea Design Awards. Ten-loyalty Exhibitor Award was granted to 40 frequent participating exhibitors who were new to this honor list. All over the years, there're 24 exhibitors had already been with Furniture China for 15 years since their first participation.