Organized by Department of International Trade Promotion, Ministry of Commerce, Royal Thai Government, Thailand Auto Parts & Accessories exhibition (TAPA), is one of the most influential and professional auto after-market (AM) exhibitions in Southeast Asia. The 8th edition of TAPA is going to take place from April 5 through 8 at Hall 101-104, Bangkok International Trade & Exhibition Centre (BITEC), this year.

In 2016, the biennially held show attracted over 600 exhibitors from all over the world. Also notable is that over 10,000 visitors from 64 different countries of the world, including Malaysia, India, Pakistan, Egypt, Turkey, Philippines, China, Indonesia, Japan, Australia, Iran, the U.S., Vietnam, Singapore, Taiwan and many others, had come to seek professional auto parts products and services.

As for this year, to demanding buyers attending TAPA 2018, the chance of coming away empty-handed is slim, for the exhibition boasts a wide spectrum of exhibits for Auto Parts & Components, Auto Accessories, Petroleum / Lubricants / Maintenance Product, Tools / Dies & Machine, Vehicle, Repair, Maintenance & Services, IT & Management and repair hand tool & related services.

On another front, the strong potential of the auto market in Thailand is one of the main reasons for global visitors and exhibitors to join the show.

The Thai Automotive Industry Association (TAIA), an organization that provides the latest local auto market info, suggestions and reports, noted that Thailand is the world's top-10 maker in the aspect of export volume, and its top 5 export markets are Australia, Indonesia, Malaysia, Japan, and the Philippines. Besides, according to TAIA, 18 overseas auto manufacturers have stationed and invested in the local market. Worth mentioning is that Thailand has around 709 tier-1 auto parts suppliers for now, with 29 of whom being among top-100 suppliers for Japanese auto makers; and over 1,700 tier-2 and tier-3 suppliers. All in all, the supply chain of Thailand's auto industry is complete.

To promote Taiwan's high manufacturing reputation in the auto parts and auto repair tool industries, CENS and EDN (Economic Daily News), Taiwan's largest business-focused newspaper publisher, will together head a group of 34 high-profile firms of this kind to TAPA 2018.

These exhibitors will include Aplus Molds & Plastics Co.,Ltd., a veteran maker that provide plastic injection production and mold design and manufacture; CASP Auto Parts Co., Ltd., a professional auto lamp maker; Hu Shan Auto Parts Inc., a producer of door handles; Sican Co., Ltd., one of the world's leading solar window film manufacturers; Hunt Power Co., Ltd, an ISO 9001 certified maker of auto parts such as battery charger, Doze alarm, air puffier and many others; Huatai Electric Cable & Wire Co., Ltd., a maker specialized in producing wire harness for cars and bikes; and etc.

During the show, CENS will hold a booth at U-10, to provide professional sourcing guides and magazines to global buyers interested in Taiwan-made auto parts and accessories, with an aim to connect overseas buyers to reliable Taiwan-based suppliers.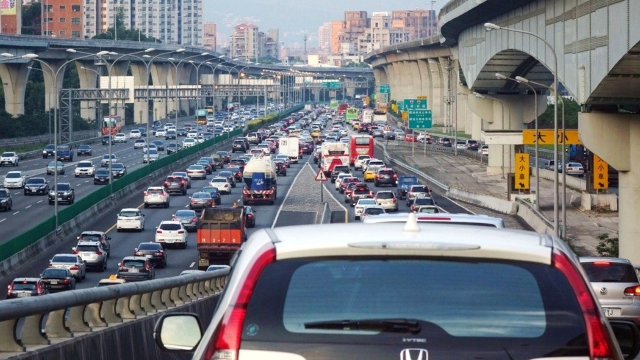 photo provided by UDN.com