Organizers of Asia's largest and most comprehensive woodworking machinery, furniture materials and interior decor trade fair recently held a media event to introduce the general concept and background, exhibitors selection and visitor promotion plans of the new Custom Furniture Suppliers Zone.

Since the launch of the feature zone at CIFM / interzum guangzhou, which is slated to take place from March 28-31 in southern China, the industry has been expressing much approval and support.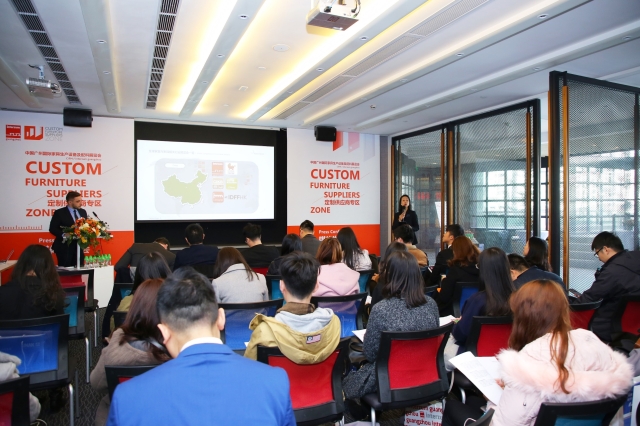 With the rapid development of the domestic furniture market and China's increasing urbanization in recent years, the growth of the customized furniture market has been fast tracked. The main consumer groups – married post-80s and 90s couples - are lifestyle, design and quality conscious, paying particular attention to the finer details from choice of wood and surfaces to handles, sliding tracks and hinges. The use of well-known brands for such materials has become a key differentiating factor.
The Custom Furniture Suppliers Zone will be located at International Hall 14.1 and bring together upstream custom furniture enterprises. Exhibit profile will cover products required in custom furniture production, such as hardware fittings, kitchen cabinets, wardrobe and wood panels, edge banding, surface treatment and countertops.
Through this zone, the industry can learn about the innovative products and cutting-edge technologies that support the development of the custom furniture industry and learn about future development trends. It will also further augment the existing structure of CIFM / interzum guangzhou aimed at providing more new business opportunities for attendees.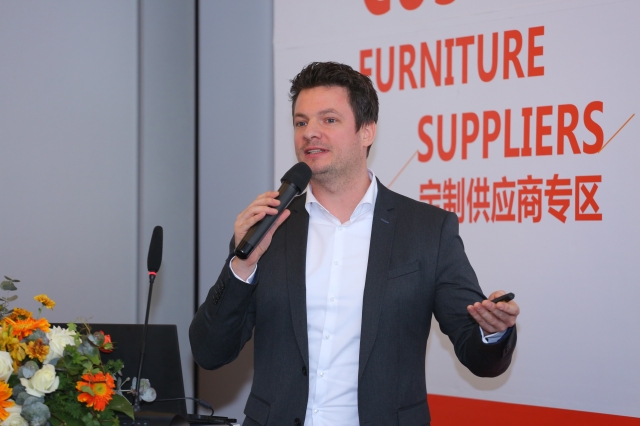 Selected exhibitors to be featured include:
Accessories for Interior Decoration & Wood Panels
Lignadecor (Turkey); Wanqiu, Glory, Weideda (China); Saveplac Plywood, Ebanisteria Marelli (Italy); TIC Trading, Deco Deco (Hong Kong); T-Prin (Malaysia); ECOID (Korea); Ignisterra (Chile); Mehta Stone (India); Sveza (Russia)
Hardware Accessories
Feton, Tung Tai, Joy Hardware (Taiwan); TAKACHIHO, Rasonics (Japan); Hanstar, Yicheng, Boucheron (China); Fennel, Schentel, LS Lighting, ZIMMER (Germany); TIDY (Malaysia); Permo (Turkey); Five Stone (United States)
Tapping into Koelnmesse's vast global network, exhibitors can expect customized furniture manufacturers as well as interior designers and interior decoration companies for one-stop procurement.
During the media conference of the Custom Suppliers Zone on 12 January 2018, renowned interior designer, Mr. Kyle Chan, founder of Karv One Design (Hong Kong) and champion of the World Youth Design Forum was present to share his ideas on evolving design from a commercial perspective.
The second guest was Mr. Daniel Frerichs, Business Development Manager for Blum Furniture Hardware (Shanghai) - the world's largest supplier of parts for kitchens and furniture. According to a joint research with Rehau, China's kitchen and furniture market will gravitate towards being consumer-driven rather than industrial product-driven, and brands and furniture producers have to understand the precise needs and expectations of end consumers.
Finally, Mr. Huang Jinchao, Marketing Director of Shang Pin, a leading customized furniture brand in China, stressed on the importance of achieving continuous innovation by catering to changes in consumer trends and needs in the customizing business.