With Lai Ching te, Taiwan's incumbent Premier, declaring that production value of the island's machinery industry has exceeded NT$1.1 trillion to become the third industry with such an achievement of over NT$1 trillion, Taiwan's government has decided to put more resources into the industry to help more small- and medium-sized enterprises (SMEs) to better catch up to the smart manufacturing trend using the newly developed weapon, Smart Machine Box (SMB).

Yang Chih-ching, deputy director general of Taiwan's Industrial Development Bureau (IDB), the administrative agency of the Ministry of Economic Affairs, noted earlier this month that to assist Taiwan's SMEs to keep in tune with the smart manufacturing trend, the government, through granting subsidies to the SMEs, plans to promote the installation of over 1,000 SMBs on their manufacturing equipment, so as to help upgrade production efficiency.

In addition, the government's long-term goal is to see more than 9,000 sets of SMB be installed and operational within five years (2022). And by doing so, the government will be able to visualize different dimensions of domestic production information through collecting data transmitted from SMBs.

The concept of smart manufacturing stems from Germany's idea of industry 4.0. At present, many of Taiwan's large-sized manufacturing companies possess the capability of developing intelligent, automated production lines on their own, whereas most of local SMEs have difficulty doing such things by themselves mainly due to the lack of necessary know-how and resource limitations.

With the aid of the government subsidies and the pioneering SMBs from IDB, Taiwanese SMEs will be able to upgrade their production process through digital technology, and then significantly enhance capacity as result.

Yang said that an SMB is relatively easy to install on existing manufacturing equipment, and can collect various data from the installed machine in the factory and translate them into readily readable charts.

An IDB official added that factory managers and supervisors can also receive those charts through smart phones to be fully aware of current production situations; hence improving their decision-making process and ensuring more profits

Yinsh Precision Industrial Co., Ltd., for instance, has benefited from the innovative technology. The firm, aiming to establish a complete monitoring and pre-diagnosis system, has introduced 150 sets of SMB in its 6 plants to track production effectively and in real time.

More encouraging to IDB officials is that after adopting SMBs, Yinsh Precision has seen a 10 percent surge in its Per Capital Production Value, 20 percent increase in capacity utilization, and 7 percent growth in output at the plant as a result.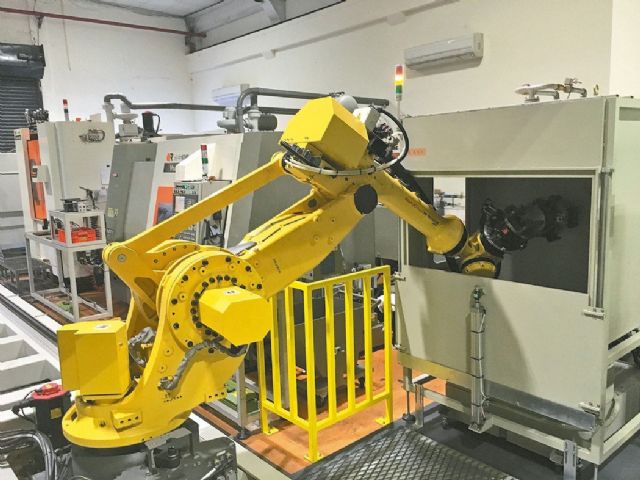 Photo provided by CENS.com