With its fast-growing economy, Myanmar has seen domestic market demands for aftermarket (AM) parts sharply soar over the past few years. After attending Myanmar International Auto Parts & Accessories Exhibition, a steadily expanding auto parts exhibition in Southeast Asia, several Taiwanese firms feel that exploring the market, without doubt, will be worth the effort, but the tariff issue can be a challenge for overseas investors.

Wu Xin-zheng, a representative of a Taiwan-based company selling auto parts, noted that it was his fourth time attending the show. Based on his observation of the exhibition, which has expanded in size year by year, he emphasized that Myanmar's market for auto parts has obviously great potential.

On another front, Wu is also aware that despite local market demands for AM parts growing at an impressive pace, newly bought cars traveling on roads still account for a relatively small share of the total.

As auto parts serves as essential consumables for used cars, Wu stressed from this point of view that Myanmar is definitely one of the most promising Southeast Asian markets for Taiwanese auto parts suppliers, whose products are well-received thanks mainly to high quality and reasonable pricing, to explore at this time point.

However, dampened by the high tariff levied by the Burmese government, Taiwan-made products, including auto parts, can hardly compete against those with extremely low prices.

Thus, Wu suggests that the government should step up forging regional trade agreements with more ASEAN member states, including Myanmar, to help address tariff issues.

Chang Shuo-wen, associate general manager of Shuoh Chia, a veteran maker of wiring accessories, said that it was the firm's first time to exhibit at the auto parts exhibition. In light of the Burmese government having poured considerable resources into developing electricity infrastructure around the country, Chang said that the company looks to stand the chance to vie for orders during the show. Although the firm's products are generally sold at higher prices than those of competitors, Shuoh Chia is confident that local potential customers will accept his company's products in quality considerations.

Also notable is that Tatung, a multinational corporation making digital consumer products that established a branch company in Myanmar, has launched an array of home appliances, like a dehumidifier, in the country. Although prices of the firm's own-branded products can cost higher than two months' salary of the nation's general public, Tatung has still seen a constant influx of orders from local buyers.

Note-worthily, Tatung's unplugged fan, which is especially designed for the area suffering from shortages of electric power supply, has received many inquires as well. To cater to the increasing demands, Tatung plans to expand the production capacity of its plants in Thailand.

Summing up, many exhibitors thinks that if the tariff imposed by Myanmar can be reduced to some extent, the country can definitely provide great opportunity for Taiwan-based suppliers; otherwise, they can only export their goods from manufacturing bases outside Taiwan, or target high-end consumers.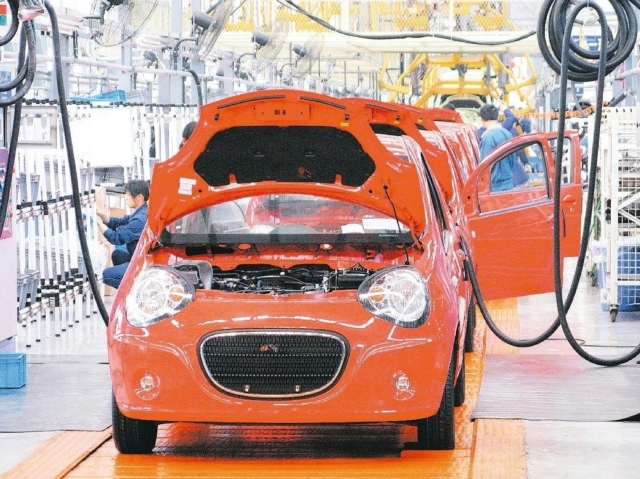 photo provided by EDN.com.