After topping Toyota as the world's largest carmaker by sales in 2016, Volkswagen (VW), a globally known German automaker, effectively retained the throne in 2017 by selling 10.74 million cars all over the world, according to statistics compiled by global distributors.

Partly on the payoff of its decades-long efforts on exploring the Chinese market since 1985, VW scored a 4.3 percent growth in its overall new-vehicle sales last year, with sales in China alone totaling 4.18 million units for a higher-than-average growth rate of 5.1 percent.

Renault-Nissan, the world's largest auto maker alliance by size, failed to unseat VW through the new member addition of Mitsubishi Motors, a Japanese multinational car maker, as it sold around 10.6 million units of new vehicles worldwide as the No. 2 automaker, according to statistics.

In fact, Renault-Nissan once stood out among its peers with the most new-car sales during the first half of 2017, after Mitsubishi joined the alliance. However, the inspection scandal discovered later hammered Nissan severely, which forced the Japanese automaker to suspend its production for a period of time, and, in turn, undermined performance of Renault-Nissan for the whole year.

In the meantime, Toyota, a Japanese public multinational conglomerate corporation primarily known as a manufacturer of automobiles, came third. As the writing on the wall, Toyota gave up its second place position earned in the 2016 global automaker rankings to Renault-Nissan, even though the Japanese carmaker attained a record high of 10.38 million units in overall sales last year, which represented a 2.1 percent increase from a year ago.

It is widely believed that Toyota's stagnant sales in emerging markets like China and India could explain the reasons behind its continued drop in the global carmaker rankings between 2016 and 2017.

Compared to VW and Renault-Nissan, Toyota's shares in emerging markets, especially China and India, have shown relatively flat growth over the years. In 2017, the carmaker sold only 1.29 million cars in China.

In the face of Chinese government's active promotion of electric vehicles (EV) in the country, and a growing number of China-based automotive startups, Toyota will have to figure out a new way to develop the Chinese market, said industry insiders.

On another front, General Motors (GM), which is scheduled to publicize its financial statements in early February, is expected by market observers to occupy the fourth spot in the global carmaker rankings for 2017, mainly based on the firm's continued growth slowdown of sales.

As to sales by world's major auto markets, the Chinese market in 2017, as compared to the year before, is estimated to have increased by 3 percent. Considering tax cuts offered by the Chinese government on new-car procurements are going to end, market insiders opine that annual growth of overall vehicle sales in the market is very likely to slow this year.

Also notable is that overall new-car sales in the U.S. showed a negative growth of 1.8 percent for the first time in the past eight years, while those in Japan surpassed 5 million units also for the first time two years before 2017.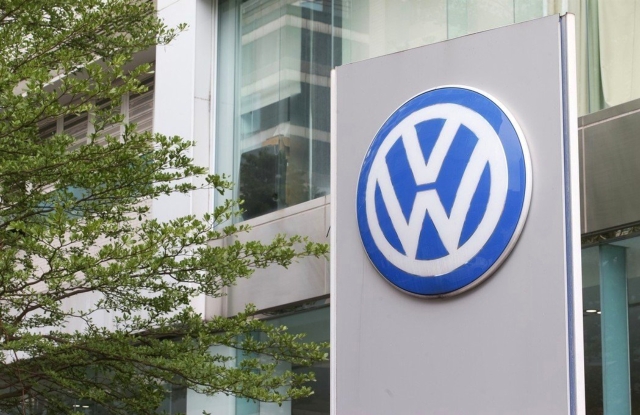 Photo provided by UDN.com