In response to a diplomatic thaw between Japan and China, Nissan Motor Company, a Japanese multinational automobile manufacturer, has resumed its grand investment projects in China, announcing to pour RMB60 billion (US$9.4 billion) into the R&D, production and sales of electric vehicles (EV) in the country in the upcoming five years, according to local news agencies.

With the investment, Nissan estimates that by 2022, its auto sales in the Chinese market will increase from 1.52 million units achieved last year to 2.6 million units.

WallStreetcn, one of the largest financial news provider headquartered in China, reported the grand investment project that was unveiled by Nissan during the 2022 Dongfeng-Nissan mid-term business conference held earlier in Beijing. WallStreetcn said that if Nissan's vision is realized, the firm will be able to further drive up its auto sales in the country by 70 percent from a new high of 1.52 million cars the company achieved in 2017.

Hiroto Saikawa, former chief executive officer of Nissan, noted, to achieve the firm's 2022 revenue goal of JPY16.5 trillion (US$151 billion), Nissan needs to consider China as the key market.

To compete against existing major rivals, namely Volkswagen (VN), General Motors (GM), and Honda, in the Chinese market, Nissan plans to launch over 40 new car models, half of which will be equipped with its e-Power technology, by 2022.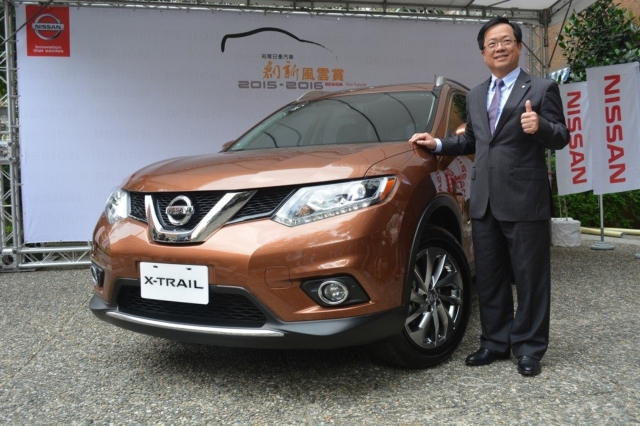 X-Trail, one of Nissan`s hot selling SUV model (photographed by Chao Hui-chun).
Nissan forecasted that by the year, EVs will contribute three percent to Nissan's total sales volume, while one fourth of the vehicles made by Infiniti, the upscale vehicle division of Nissan, will be EVs. By 2025, the division will produce EVs only.
Noteworthily, according to Reuters, an international news agency headquartered in London, the U.K., Jun Seki, president of Dongfeng Motor Co., Ltd., a joint venture of Nissan, said that Nissan will produce about 700,000 EVs, which, except electric light-duty commercial vehicles, will all adopt a combined power system using batteries and its e-Power technology.
According to the smart auto innovative development strategy published during National Development and Reform Commission of the People's Republic of China (NDRC), the country, aiming to become a smart vehicle powerhouse in the world, plans to increase a proportion of smart vehicles in total new cars on roads to 50 percent. To achieve the goal, China will actively solicit more investors to invest in R&D of platforms for the development of smart vehicles.