With its sales continuing to pick up along with integrated insurance services slated for launch, Hotai Motor Co., a Taiwanese firm engaging in the distribution of automobiles and automobile parts and a prime agent for Toyota in Taiwan, is optimistic to remain the top car seller in the domestic market for the 17th consecutive year in 2018, according to Huang Nan-kuang, Hotai's chairman.

In a response to the rise of electric vehicles (EV), Internet of Vehicles (IoV), autonomous cars, and many other innovative auto technologies, Huang stated that Hotai, through cooperating with Toyota, a Japanese multinational automotive manufacturer headquartered in Aichi Prefecture, Japan, will launch new products with innovative ideas to stay in tune with the fast-changing market.

In 2017, Hota's sales revenue totaled NT$17.73 billion (US$600 million), up 2.7 percent and a high record. However, in the face of the encroachment of imported cars and SUVs on overall sales of locally assembled cars in the Taiwanese market, as well as growing competition from its peers from home and abroad, Huang confessed that the company may encounter ever more challenges this year.

Asked how to retain its leading status in the increasingly challenging market in 2018, Huang said that for the past five years, the market share of imported cars has increased from 30.8 percent to 41.7 percent, with annual sales volume expanding from 116,000 units to 185,000 units. In the meantime, the market share of SUVs has surged from 20.2 percent to 31.8 percent, while yearly sales of such vehicles have also soared from 76,000 units of 141,000 units.

Huang pointed out that the said two factors have changed the structure of the domestic auto market. Besides, thanks mainly to the more competitive price and more advanced safety equipment, sales and market shares of imported cars are forecasted to further mount in the coming years.

Therefore, to cope with the challenges, Hotai will expand its supply chain to provide its buyers a comprehensive one-stop shopping platform. Last year, the firm spent NT$6.4 billion (US$219 million) buying out the Taiwan branch of Zurich Insurance Group Ltd., a Swiss insurance company, which will give Hotai the ability to launch more comprehensive, satisfying auto insurance products to its vehicle users.

All in all, thanks mainly to the growing economy, and encouraging export growth, plus with government's policy, Taiwan's auto market is on an upward trajectory. Riding on the trend, Hotai, with an aim to increase its market share form 28.8 percent to 30 percent in 2018, is confident to remain the largest car seller for the 17th successive year.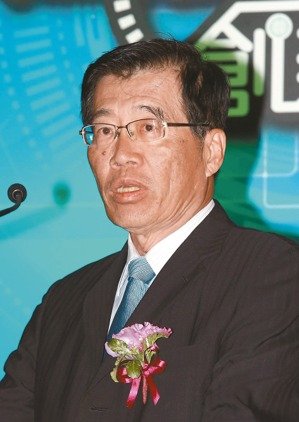 Huang Nan-kuang, chairman of Hotai (photo provided by EDN.com).