The Taiwan-based Argosy Research Inc., a company principally engaged in the manufacture, design and maintenance of computer peripheral products and components, has seen the pay-off of its R&D for connectors for automotive application in the form of considerable orders received from globally known automakers, and planned to launch more new products in the near future.

Argosy claimed that it has won an order for its Smart Key connector from BMW, a German multinational company which currently produce cars and motorcycles.

Also notable is that through cooperating with Continental, a leading German automotive manufacturing company specializing in tires, brake systems; and Denso, a global automotive components manufacturer headquartered in Japan, Argosy is scheduled to launch water-proof ADAS products soon.

In fact, according to a market insider, Argosy has been delivering its Smart key connector to BMW since last year, albeit in relatively small quantities.

That order for auto connectors from BMW, though not as big as that of this year, was a milestone for the firm to venture into the market segment for auto electronic products.

With the facts said above, it is estimated that auto connectors will serve as a main growth engine for Argosy in the marketplace.

Wang Chao-liang, chairman of Argosy, noted that the company will be able to deliver customized products to better cater to the different needs of its customers worldwide.

The chairman added that his company is very likely to profit from its auto connector products starting this year, considering that life cycles of such products in Japanese and European cars average 6 and 8 years, respectively, which suggests a new wave of replacement demands to being.

The company, jointly with Continental and Denso, will also launch the newly developed water-proof and anti-collision ADAS products sometime between 2018 and 2019.

Besides, the firm has managed to tap the supply chain of connectors featuring surrounded view system. Also, the ISO/TS16949-certified firm will work with wafer plants in Taiwan to install its products on some of domestically assembled car models.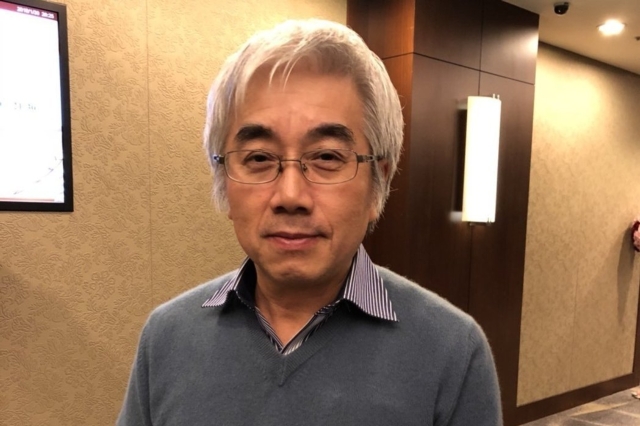 Wang Chao-liang, chairman of Argosy (photographed by Charity Chan).