On the fast-growing trends of Internet of Vehicles (IoV), smart driving and high frequency transmission, Hu Lane Associate Inc., a Taiwanese supplier of metal stamped terminal products, is very likely to chalk up a double-digit growth in revenue this year, according to Chang Tzu-hsiung, chairman of Hu Lane.

Despite facing the pressure of the appreciation of New Taiwan Dollar against the greenback, Hu Lane still scored impressive revenue of NT$4.078 billion (US$139 million) in 2017, up 2.4 percent for the 5th consecutive year of growth, thanks mainly to a growing penetration rate of its products in the Chinese market,

As Hu Lane's gross profits for 2017 showed an even stronger growth rate than its revenue, institutional investors generally believe that the company has already scored net profits equaling to its capitalization in the year.

Noteworthily, in 2017, Hu Lane supplied its terminals for five different car models to Geely, a Chinese multination automotive manufacturing company; and of the some 155,000 cars sold by the Chinese carmaker this January, around 60 percent, or an equivalence of 90,000 units, adopted terminals from Hu Lane, Chairman Chang noted.

As Geely aims to increase its car sales from 1,247,000 units last year to 1,580,000 units this year, Hu Lane expects its 2018 revenue to continue to grow.

Also notable is that compared to last year, Hu Lane will provide its terminals for six more car models to Geely this year.

On another front, Hu Lane has seen a constant influx of contract orders from its other partners as well.

For instance, the firm has tapped the supply chain of BYD Co. Ltd., a Chinese manufacturer of automobiles, buses, forklifts, rechargeable batteries, trucks, etc.

Last year, 4.5 percent of BYD's needed car terminals were provided by Hu Lane. As the rumor says BYD has changed its auto manufacturing strategies and is planning to place more orders to professional manufacturers, Hu Lane's orders from the firm are expected to increase in 2018.

Apart from auto parts like auto lamps, auto sound, auto air con and electric windows, Hu Lane has also moved to develop other products that require higher technological levels to produce.

For example, the firm has successfully launched its newly developed Electronic Stability Control (ESC) in the fourth season last year; while its Anti-lock Braking System (ABS), has been delivered to a bus manufacturer located in China.

Hu Lane plans to put aside NT$800 million (US$27.3 million) to build new factories and NT$500 million (US$17 million) to upgrade and expand its production equipment in the coming few years.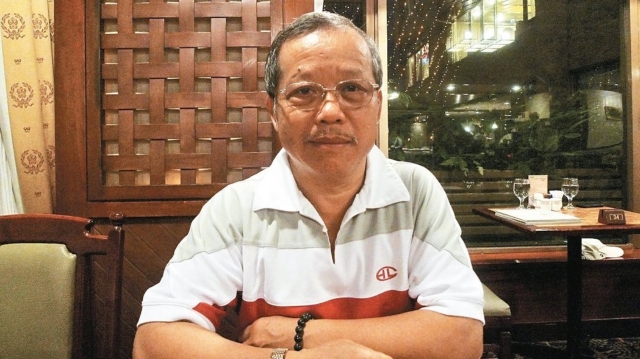 Chang Tzu-hsiung, chairman of Hu Lane (photo provided by EDN.com).