Prospects of the auto industry in Association of Southeast Asian Nations (ASEAN) is getting brighter, primarily because the ASEAN bloc is very likely to become the 8th-largest auto market in the world, with its growth to be led mainly by Thailand, according to Frost&Sullivan, a business consulting firm involved in market research located in the U.S.

Thanks to preferential trade agreements signed between ASEAN and other countries, as well as the prospering local automotive industry and a constant influx of inbound investments from international large-sized carmakers, the auto market in the bloc has steadily swelled at an incredible pace over the past few years.

Noteworthily, among the 10 ASEAN member states, Thailand has particularly riveted intense attention from foreign investors, due mainly to its relatively stable political situation, tariff bonus, and considerable market demands for 6 million cars per year.

In fact, next to China, Japan, and Korea, Thailand has become a major car maker in Asia, where 16 globally prestigious auto brands have set up their manufacturing bases. With the country's overall auto export having surged from 770,000 units in 2008 to 1,250,000 in 2016, Frost&Sullivan forecast that its export will surpass 1.4 million units in 2018

Annual sales in Thailand's auto market are impressive, too. In 2012, 143,600 cars were sold locally. Presently, estimated 16 million cars hit roads in the country, which suggests tremendous opportunities for suppliers of AM (aftermarket) parts and components.

Worth-mentioning is that the domestic market for cars and auto parts in Thailand are still dominated by companies from Europe, the U.S., Japan and Korea. With competitive technology, satisfactory services and stable product quality, Taiwan's auto parts companies have also built an increasingly robust reputation in Thailand in recent years.

To further foster the domestic market for cars and auto parts and assist local auto firms to export their products to other countries, the Thai government has actively promoted professional auto exhibitions held in the country, especially Thailand Auto Parts and Accessories (TAPA), which is deemed as one of the biggest contributors to the brisk development of Thailand's auto market.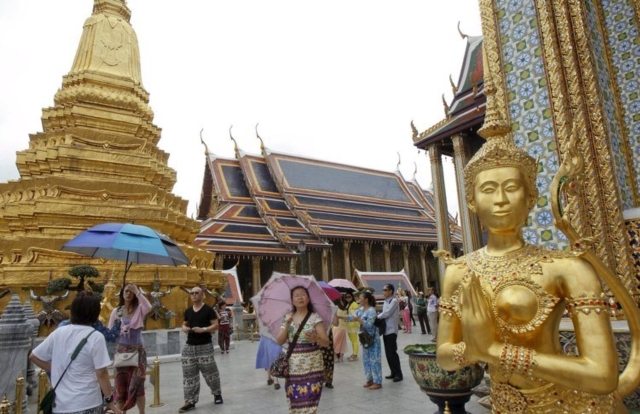 photo provided by UDN.com