■ Shen Chia-yi

Established in 1965, Jin Wang Industrial CO. LTD. began its business as a construction tool company and now has enjoyed solid reputation with its innovative products. SHARK tile cutter is one of the products manufactured by Jin Wang and is famous in Taiwan with a market share up to 45%. As a big manufacturer, Jin Wang produces every product in the spirit of "New Generation." Having had more than 60 patents, the company applies M-form strategy in selling its three main products: construction tools, professional wrenches, and socket sets.

Yang De-chuan, General Manager of Jin Wang, points out that the company has improved the design of the tile cutter for many times and integrated the three main features of a shark into the product. "Strong": the cutter adopts integrated aluminum injection molding anti-slip base to increase its strength. Different from some cheap cutters with a connected base, the integrated base can properly fit high-quality tiles which are much bigger and the base will not come off because of prolonged use. "Fast": ordinary cutter shaft is replaced with the professional shaft used in industrial machines, which is more flexible, more smooth, and lasts longer (more than two years) because it does not rust. "Sharp": the blade in the shaft is a specially-developed professional high-precision bearing tungsten carbide blade, which is tough and precise.

Quality and safety of the product have been certified by GS and ISO and the product is sold with a lifetime warranty under normal working condition. What is more, SHARK tile cutter has been chosen by many luxury house construction workers, which differs from the DIY market of Europe and the US. Gaining recognition from many construction companies, designers, and specialists of building materials, Jin Wang will stride forward to develop global market. Now the company is recruiting overseas importers of professional construction tools.

Buyers interested in Jin Wang may go to www.jinwang-tools.com or dial 886-4-2276-4571.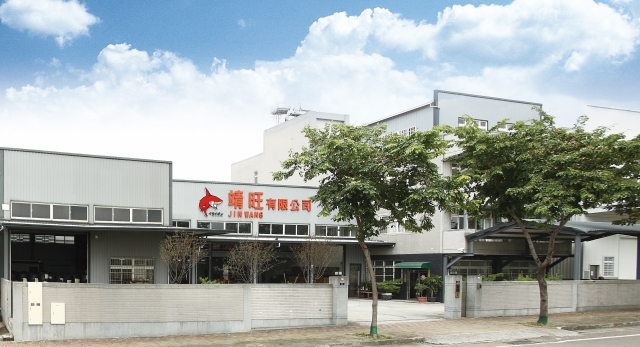 Jin Wang's manufacturing plant. (photo courtesy of Jin Wang)