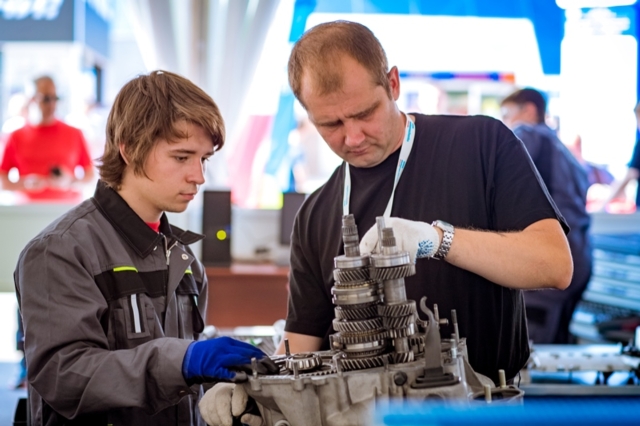 27 – 30 August, IEC "Expocentre" will host the 22nd MIMS Automechanika Moscow, Russia's leading international trade fair for the automotive service industry targeting trade visitors from Russia and the CIS. The Exhibition is organized by ITEMF Expo. The company's portfolio also features Busworld Russia powered by Autotrans - International Coach & Bus Show and COMTRANS International Commercial Vehicle Auto Show.
More than 1,300 companies from 41 countries will present their goods, services and innovative solutions at the more than 45,000 sq.m. exhibition area. The Exhibition 99% sold out and will be featured in 13 exhibition halls.
Product groups: Parts & Components; Electronics & Systems; Car Wash, Care & Reconditioning; Accessories & Customizing; Repair & Maintenance; Management & Digital Solutions.
There are the leading manufacturers and suppliers of automotive components, equipment and goods for automobile maintenance amongst the participants: BSG Autoparts, Delphi, Dr. Marcus, GS YUASA, Meiji, MK Kashiyama, Monbat, MK KASHIYAMA, MPM Oil, OMRON Corporation, PEKAR, SASH Lubricants, Steeler, WOLF Oil, AUTOKAMA, MARIS AUTO, Peugeot Citroën Rus, ROSNEFT, the Ryazan Tungstone Batteries Factory, Service Kluch, SovPlym, etc.
For the first time Poland and Indonesia will present their national pavilions. Companies from Germany, Italy, France, South Korea, China, Turkey, Taiwan and Singapore will demonstrate their new products and the contemporary trends in the automotive market sphere at joint national stands.
More than 26,000 experts from 66 countries and 79 Russian regions are going to visit Exhibition. 80% comes for searching for new suppliers and partners. 74% makes product purchases as a result of their visit to the Exhibition. The Exhibition is organized in accordance with specific product groups for the visitors' convenience.
In the framework of Truck Competence more than 350 companies will present automotive spare parts and solutions for commercial vehicles. Among these are ALLIED NIPPON, BPW OST, Borg Warner, Genmot, MONIVA, PEKAR, SAMPA Automotive, AutoAlliance, Autokama, AKKOR, Barclay Holding, BAAZ, Daido Metal Russia, GAZ Group, Kama Motor Plant, Kedr, LADA Image, Livny Autofilters, Markon, PRAMO, Pramotronic and many others.
MIMS Automechanika Moscow Fringe Program
9th International Moscow Automotive Forum (IMAF)
28 – 29 August, 2018
The main topic of IMAF will be "The New Stage of Russian Automotive Industry". The first day will be dedicated to innovations in the automotive industry, electric vehicles and driverless cars. The new Government representatives will be invited to give speeches, namely it will be the Ministry of Industry and Trade and the Ministry of Economic Development. The keynote presentation "New investment regime and supplier development strategy" will provided by Ernst & Young. The second day will present debates on production localization between buyers and suppliers. A special session of direct B2B negotiations between car manufacturers and car components
producers will be held in the scope of the Forum Programme.
IMAF 2018 is organized by ITEMF Expo and The Association of Page 3 MIMS Automechanika Moscow IEC Expocentre August 27 – 30, 2018
European Businesses (AEB).
"Autoservice 2018" conference will be held on August 30.
The main topics for discussion will include:
-Car service business cases of the official dealers and independent maintenance stations; Parallel import; Spare part market players' strategies; Network maintenance projects of spare part manufacturers and automotive component distributors; Online aggregators and IT solutions for car maintenance; the conference is organized by ITEMF Expo and Autostat Analytic Agency.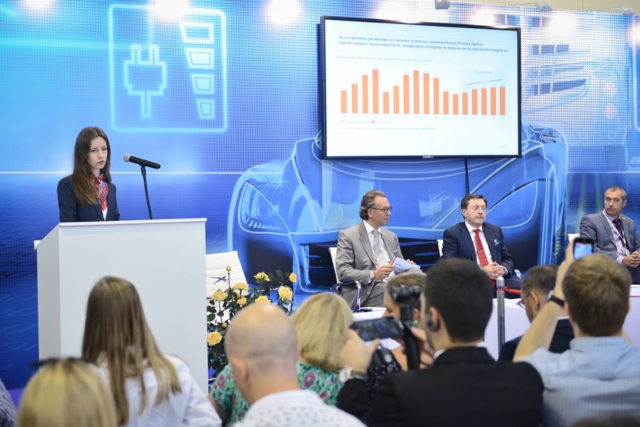 Сhain's Wholesaling Center ™: Automotive products and Spare parts.
The Exhibition will host B2B negotiations between Chinese suppliers of goods and services for the automotive after-sales service industry with representatives of purchasing networks and wholesalers.
50 profile networks, importers and dealerships will take part in the Сhain's Wholesaling Center™. More than 750 talks on business supplies are planned.
Over 250 experts in technical maintenance stations, dealer networks and independent maintenance stations will take part in the conference.
AGORA Open Conference Platform will present over 30 topical issues that will be highlighted by key speakers of the industry. 200 representatives of exhibiting companies and reputable professionals will take part in the work at the platform.