Best Friend Enterprise Co., Ltd. is a professional manufacturer of PE/EVA foam. It provides high-quality foam products and packaging materials to protect products from damage. With more than 20 years of manufacturing experience, Best Friend Enterprise's products have successfully established stable markets in countries including Finland, Germany, the United Kingdom, and Sweden.

Mr. Jia-jun (James) Lee, chairman of Best Friend Enterprise, said that in addition to foaming products, the company also applied new design methods on the surfaces to elevate products by adopting the packaging methods of luxury goods, further upgrading the foam packaging.

In AMPA 2018 exhibition, the Company launched system tool carts, tool boxes, and other products that are made of solid wood.

The company's foam products have passed the inspections of EU RoHS and European Chemicals Agency REACH, and are used in areas such as hand tool inner box fixing pads, protective soft-boxes, and tool cart drawer inner box fixing pad. It's global brands' best partner of professional manufacturing plants.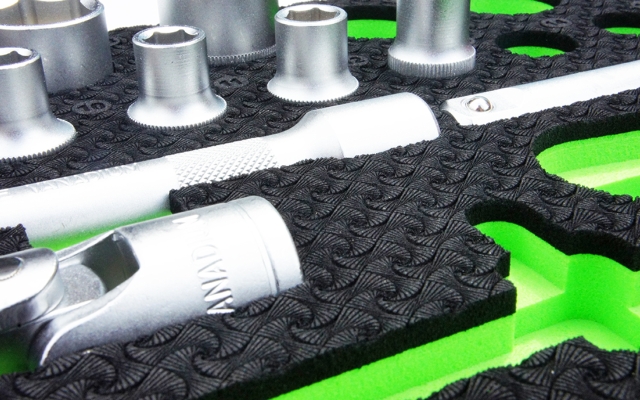 Best Friend Enterprise Co., Ltd.
No. 52, Ln. 245, Chenggong Rd., Taiping Dist., Taichung City 411,
Taiwan
Tel:886-4-2273-2288
Fax:886-4-2273-8877
EMail: sales@@hazel-tw.com.tw
WebSite: www.hazel-tw.com