Founded in 2001 and headquartered in Guangdong Province, China, Golden Bloom Ltd. is dedicated to designing, developing and manufacturing high-quality, precision aluminum parts and accessories for automotive aftermarket and racing applications.

Golden Bloom rolls out swivel hose ends, swivel fittings, radiator hosing, engine parts, engine fittings, motorcycle engine parts, fuel pipes, performance-turning parts and accessories, and racing/sports car parts and accessories, most of which are sought-after by end-users for reliable quality and appealing exterior design.

The current success of Golden Bloom's products in the aftermarket and performance-tuning segment can be attributed mainly to the firm's strong production capability.

The ISO-9001-certified maker possesses various skills and equipment needed for the development of new products and the engineering of re-designed tuning items, and capably carries out almost all major manufacturing processes inhouse, including CNC machining and heavy-duty stamping and casting. Moreover, it has forged joint ventures and tied up with different technical partners for plastic injection, aluminum extruding, chrome plating, and anodizing.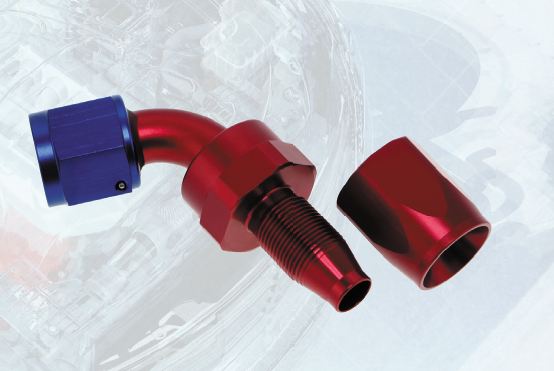 Golden Bloom Ltd.
Xincheng Industrial Area, Qiaotou Town, Dongguan City, Guangdong
Province, China
Tel: 86-769-8345-5553
Fax: 86-769-8334-7603
E-mail: tom@golden-bloom.com
Website: www.golden-bloom.com