With over-30-year expertise, Matsuyama Co., Ltd. is a specialized Taiwanese manufacturer and supplier of quality-approved diesel engine spare parts and related accessories.

Matsuyama's product category covers cylinder liner kits, piston kits, iron pistons, piston rings, piston pins, bushings, liner O-rings, overhaul gaskets, head gaskets, nozzle tubes, oil seals, and injector assembly, which are suitable for KOMATSU, CATERPILLAR, MITSUBISHI, TOYOTA, ISUZU, NISSAN, HINO and MAZDA.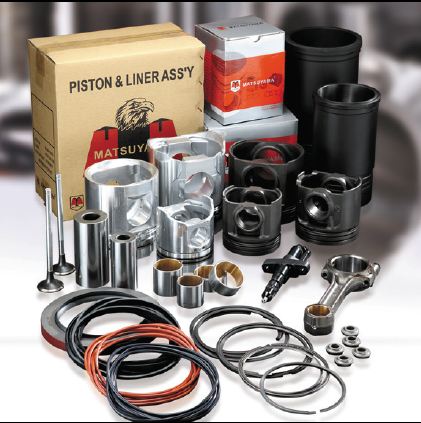 In addition to diesel engine spare parts, Matsuyama also supplies a variety of car strobe lights, which have proven sought-after by end-users for practical functionality and reliable quality.
With its business motto of "Trust, Excellence, Innovation and Harmony," Matsuyama dedicates to build long-term relationships with customers by offering high-quality, competitively priced products, value-added service, and punctual delivery.
Due to such dedication, Matsuyama has exported engine spare parts and strobe lights to the whole world, including the Middle East, Africa, South America and Russia, and has earned a high reputation among professional buyers.
With owning consummate manufacturing skills, time tested R&D capability and profound knowledge of auto parts, Matsuyama is capable of filling orders on an OEM and ODM basis as well.
Matsuyama Co., Ltd.
No. 169, Lite St., Taichung City, Taiwan
Tel: 886-4-2222-7766, 2283-2500
Fax: 886-4-2283-2502
E-mail: matsuya@ms76.hinet.net