Established in April, 2003 in Taiwan's southern city of Tainan, Inntech International Co., Ltd. is a professional trading company and engineering service provider in the fastener industry.

Consistently sticking to its motto Innovation and Technology, ¨ the company capably provides buyers with total solutions and one-stop shopping service for quality-approved fasteners and fixings, particularly those demanded in the automotive industry, to bridge communication gaps between its customers and manufacturers and work together towards common goals.

Through technical solutions and project coordination, Inntech has been serving customers from all over the world, who are in need of precision turned parts, OEM-caliber fasteners, special cold-forged fasteners, metal stamped parts, plastic Injection molded parts or metal injection molded parts. The Taiwanese company has exported products as required by clients to U.S., U.K., and Germany for more than 10 years and earned high reputations among professional buyers, with nearly 90% of its shipments being automotive fasteners and parts.

One key factor among others behind Inntech's current success in the above mentioned markets is its unwavering dedication to quality. Underpinned by its quality policy Right First Time, the company employs a full line of advanced quality inspection instruments, including 2.5D optical projectors, micrometers, thread plug gauges and hardness and roughness testers, in its QC lab, and carries out strict quality controls, such as thread lap check, in line with international standards. With the effort paying off, the firm passes BSI ISO 9001-2015 certification with a certificate numbered FS81968. To help customers better explore their markets, the company offers documentations for I.S.I.R., SPC, IMDS & PPAP, if necessary.

Inntech satisfies customers not only with one-stop shopping, but good quality and value-added services, including 100% sorting before shipment, pre-production prototyping and lot number control.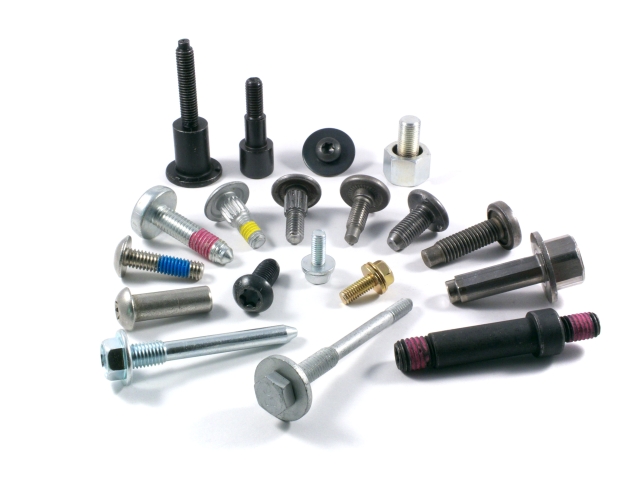 Samples of cold forged fasteners. (photo courtesy of Inntech)
With a strong commitment to continuous improvements of quality, cost and delivery, the company aspires to create mutual benefits between itself and customers, and contribute to the sustainable development of the global fastener industry with cutting-edge solutions.
Please contact Inntech at: www.inntech.com.tw, E-mail: inntech.tw@msa.hinet.net.