Fastener Jamher Taiwan Inc. has passed TÜV Audit IATF 16949:2016 and ISO-9001:2015 certified, and can satisfy customized items OEM orders. Approximately 95% of our fasteners and nuts are used in the automobile industry. To use different materials such as carbon steel, stainless steel, copper, aluminum, alloy (8640, 8740), or super alloy (A286) to produce the parts is Jamher strength; The product sizes are M3 to M20 with lengths of 3mm to 80mm. Jamher has stable product delivery timetables and quality, with customers mostly located in Europe, U.S.A, and Japan.

In terms of quality control, Jamher's goal is zero customer complaint. As for feeding, instrument inspection is performed before each coil of wire is fed into the production line, especially for the special material work orders to avoid any human errors on the production line. Professional division of labor is adopted for each unit, and all employees follow the internal SOP established by the company. Jamher also accepts quality management system specifications to ensure that the product quality satisfies 100% of automobile demands.

Jamher's R&D capability is an advantage to be proud of besides helps the customers resolve problems and achieve profit maximization. Moreover, Jamher has recently purchased new devices to make the multi-stroke nut molding equipment in the factory even more comprehensive. This can reduce the costs of secondary production after molding. Jamher is able to modify tapping machines, which can eliminate anomalies automatically, prevent human errors in material mixing, and satisfy 0PPM quality demands.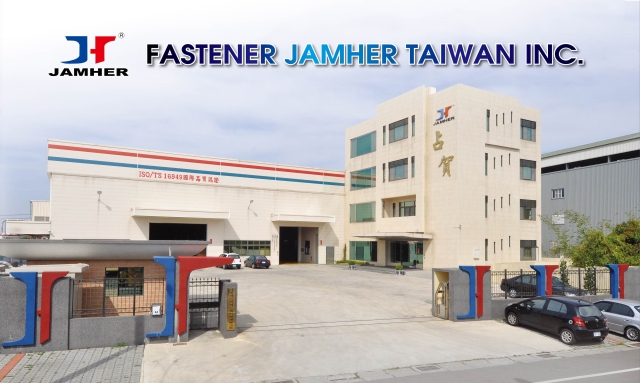 Jamher's manudacturing plant. (photo courtesy of JAMHER)
For more information, Jamher website: www.jamher.com