LC Fuel Tank Manufacture Co. specializes in the manufacture of fuel tanks, fuel filler neck and straps, sending units and engine oil pans for fuel supply systems. It has passed North America and Europe ISO 9001 international quality certification and has more than 1,500 product types.

General Manager Chan Yu-Peng mentioned that the company wants to provide integrated fuel supply system solutions to customers. The fuel tank is one of the most important parts of the fuel engine. The company follows the highest standards in regard to its quality requirements, which is critical to protect life and property of the driver and pedestrian. Therefore, they adopt certified galvanized steel coil from China Steel. They test hardness, tensile strength, elongation and yield strength before process. Not only all raw materials must be inspected before manufacture starts, but also series of strict and prudent quality tests will be performed during mass production. With the inspection standards set by the quality control personnel, the high-precision electronic leak test must be carried out after the completion of manufacture, to achieve the highest safety quality requirements.

In 2012, LC Fuel Tank Manufacture Co. acquired the world's third largest fuel supply system manufacturer in China, which helped LC increased significantly in both product portfolio and market share, and making LC more competitive in the global automotive fuel supply system. LC Fuel Tank Manufacture Co. is ahead of the market trend and marching towards Industry 4.0. The factory's mechanical production equipment is purchased from Japan, and the new plant of Xiluo Futian Industrial Zone, which is scheduled to be completed in 2019, will be added with an automated robotic arm production line. Combined with resource integration, in addition to the quality improvement, the company can effectively double the production capacity.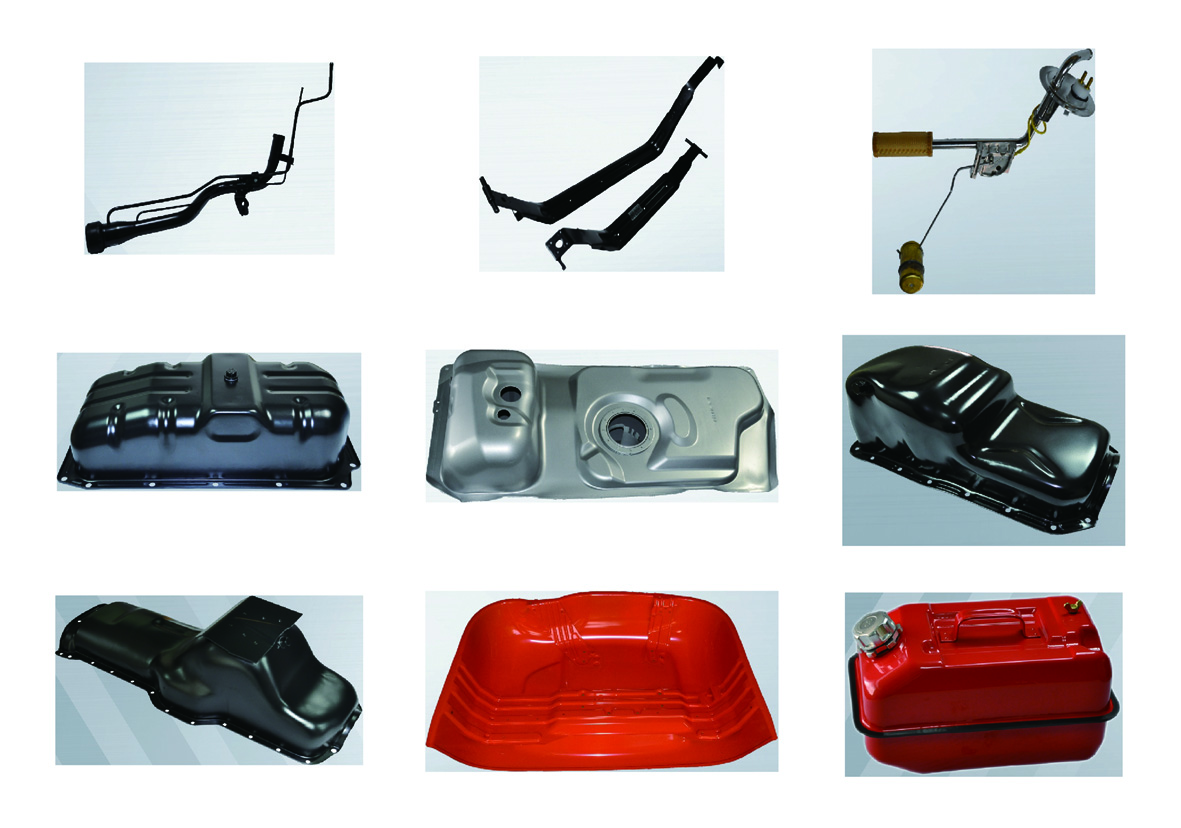 LC Fuel Tank Manufacture Co. is an expert specializes in manufacturing fuel supply system. (photo courtesy of LC Fuel Tank Manufacture Co.)
In view of the increasingly environmental pollution, the company implemented powder coating equipment that uses electrostatic gun to apply powder coating evenly on the products. The powder coating heats up to reach 220 degrees Celsius. Under this temperature particle of powder will melt. Powder coating equipment reduces both air and water pollution since powder coating does not require a solvent to keep the binder and filler parts in a liquid suspension form. To be environment friendly is one of LC's corporate social responsibility. LC Fuel Tank Manufacture Co. is the only fuel supply system manufacturer who does all works in-house, from assembly, coating, and shipping. With quality and service have been recognized by domestic and foreign customers, the domestic OEM car manufacturer had requested the company to develop and manufacture fuel tank. LC FUEL TANK without doubt is becoming a tier 1 supplier.