Everplast Machinery Co., Ltd. is a renowned domestic plastic extrusion machine manufacturer committed to the innovative R&D of the various precision pipes.

extrusion production processes and has successfully developed new models. The main advantages of our products include stable operation, suitable for a variety of precision mold forming, and significant reduction of machine size to effectively minimize the clean room, dust-free room, or production site installation spaces required.

The company has also successfully developed a soft profile strip extrusion line for the auto parts and household appliances fields. We are the first professional soft profile strip production line manufacturer in Taiwan with over 22 years of experiences. Our equipment is suitable for window frame soft strips, refrigerator trim strips, vehicle trim strips, etc.; and the applicable material is PVC.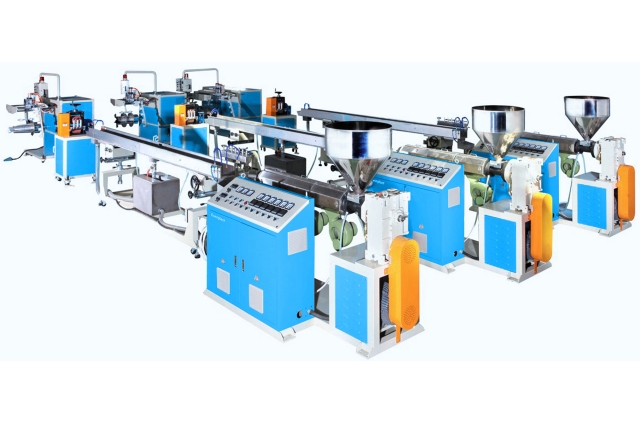 The company has successfully developed soft profile strip extrusion production lines that offer the best stability.(photo courtesy of Everplast Machinery Co., Ltd.)
Since 1993, the company has specialized in various customized-shaped, tubular, granulating, and net-making extrusion equipment. The main products have been used in construction, engineering, medical care, and household appliances.
Website: www.everplast.com.tw