Located in Kaohsiung City, Taiwan, Shuenn Chang Fa Enterprise Co., Ltd. (SCF) is a professional fastener manufacturer. SCF mainly produces special high additional value screws and various types of screws for automobiles. Apart from having ISO 14001 environmental quality certification and various product CE certifications, we have also obtained the latest IATF 16949 certification this year.

To satisfy customer demands, we have expanded the new plant in order to undertake secondary processing operations such as car repair and drilling by ourselves to ensure quality produce. In terms of quality control, each phase of the production from raw wire material procurement to mold development, production process, quality control, etc., is strictly supervised by our experienced quality control team. This is why the quality of our products is recognized by domestic and foreign buyers worldwide. We have continued to purchase specialized machines to meet the full-size production demands of our customers. Our comprehensive inspection equipment can reduce the defect rate, and we have cultivated technical personnel to seamlessly integrate the customers' technologies with ours, so customers can place their orders in confidence.

SCF has boldly faced all global competition related challenges. For the automotive market that safety fasteners must be perfect. In the automobile fastener market where safety is the utmost priority and errors are intolerable, we have formed many partnerships worldwide based on our rigorous quality management system, reasonable prices, and the concept of sustainable management.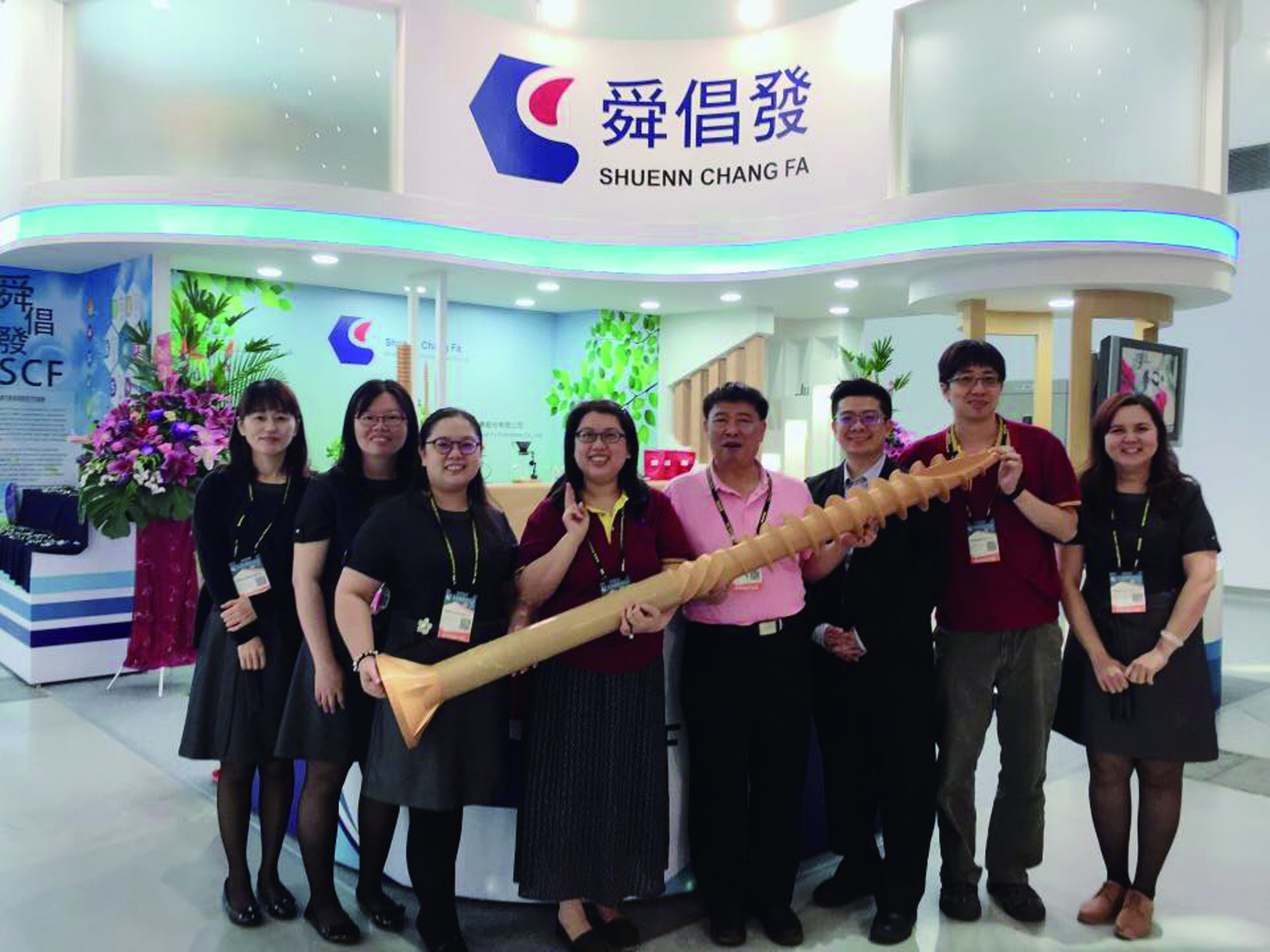 SCF showcased an array of special screws and has successfully attracted many international buyers at the 2018 Taiwan International Fastener Show. (photo courtesy of SCF)