Tai Cheer Industrial Co., Ltd. specializes in the production of various drawer slides, including light-duty, medium-duty and heavy-duty drawer slides. They are used for living room furniture, kitchen furniture, office furniture, tool carts, white household appliances (refrigerators), ATMs, medical equipment, etc.

Our company has more than 30 years of professional experience in the production of steel ball-bearing slides. Our heavy-duty steel ball-bearing slides have a load capacity of almost 230 kg. The applications of our products are in tool cabinets, industrial equipment, automobiles, machinery, computer cases, cabinets and large storage equipment. In order to provide quality products to our customers, several slides also come with soft-closing, push-open and anti-tilt (interlock) systems. The slides can be customized based on the needs of the customers.

Tai Cheer's Chairman, Mr.Weng, said that the company was established in 1985 and specialized in machinery and equipment related to slide manufacturing. The company then reoriented itself towards the production of ball-bearing drawer slides. With the advantage in manufacturing, the company can improve machinery and equipment based on the needs of our customers. This increases production capacity in turn. Currently three manufacturing plants are located in Taiwan's Yunlin and Changhua, covering a total area of 7,000 ping (about23,100 square meters). Through ISO 9001:2015 certification and more than 100 production lines, various slide products of high quality are manufactured to meet the needs of our customers. To further improve product quality, the company has continued to introduce advanced CNC equipment from Japan to raise production capacity. Our consistent product quality and on-time delivery are recognized by several well-known furniture manufacturers. Our products are sold in many different countries, mostly to OEMs, ODMs and OBMs. We also welcome product R&D with our customers, who are free to contact us for more detail.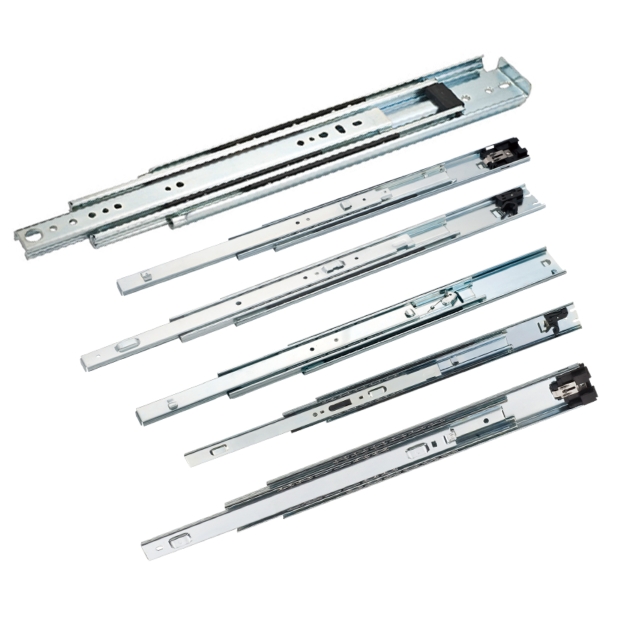 Tai Cheer offers abundant production capacity.(photo courtesy of TAI CHEER INDUSTRIAL CO., LTD.)
For more information, please contact Tai cheer at Tel: 886-5-665-4716, Web: www.proslide.com.tw.